The Volcanoes Safaris Partnership Trust (VSPT) has over 1500 coffee trees on land neighboring Kyambura Gorge Lodge and in 2010 we recruited women neighboring this land to join a coffee cooperative. The Kyambura Women's Coffee Cooperative has recently started their fourth harvesting season and the VSPT thought this would be a good time to share the stories of a couple of the women from this hard-working and dedicated group.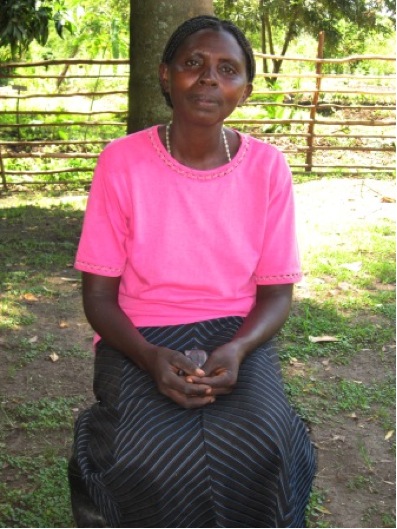 Nakite Sikola is one of the founding members of the Cooperative, having joined in 2010.
The 50 year-old grandmother of three, was widowed at the age of 25 and struggled on her own to raise and provide for her children. She says young widows especially have a difficult time as men in the village often try to take advantage of their desperate situation by making empty promises in hopes that the young ladies will 'behave as prostitutes'. But, she says, 'Widows who go as prostitutes end up with nothing'. She instead found solace within her church group and dedicated her time to working the small piece of land left by her husband.
Joining the co-op allowed her enough money to pay off her piling debts and allowed her to send her youngest son to school. Her son is performing well academically and she hopes to be able to one day send him to college with the money she earns from the coffee co-operative. She says the VSPT 'is like a mother; it nurtures a child so that it can grow'. Her favorite part about being in the coffee cooperative is that she is able to meet and interact with people from all over the world as Volcanoes Safaris visitors often come to tour the coffee processing station where the ladies work. 'Most people in the village never have a chance like that,' she says with a proud smile.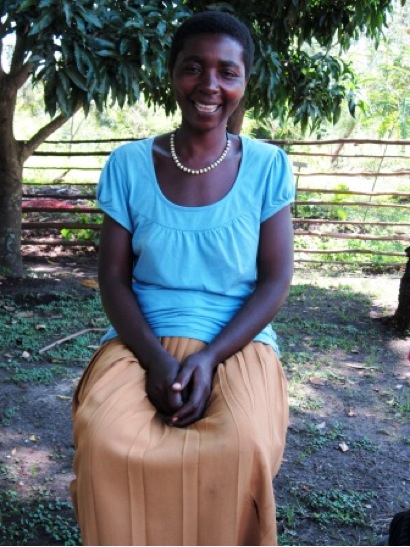 Like Natike, Ashabe Annet was also widowed at a young age. The 36 year-old mother of four has the added burden of being HIV-positive. Her husband fell sick in 2005 but was in denial about his HIV status and refused treatment; he died in 2006. Annet, who was six months pregnant at the time of her husband's diagnosis also tested positive and had to seek out and pay for drugs on her own to protect her unborn child. 'I was [HIV] positive but I took him [her baby] for tests three times and they say he is not sick. I am going to take him for another test to be sure.'
Joining the coffee cooperative earlier this year she says, has been a blessing. She can now afford the transportation to get her monthly supply of HIV medication. She has also started sending her two oldest children to school. 'People made fun of me before. I had nothing. Now, I come here [to the VSPT coffee processing station] and they think I'm important'. And in a community where very few people own footwear, a source of Annet's recent boost in self-esteem can be found on her feet, 'they see me digging in the field and I'm wearing boots' she says, lifting her long skirt to show her new black wellingtons.
Annet says she tries to be an example to young women, especially widows, in the community who might be tempted to rely on the wrong types of men. 'I am sick and a widow but I am strong and work hard and I earn a living. It is better to wait for the right man to come at the right time.' Both Natike and Annet agree that the best way to true success comes from hard work and dedication.
The VSPT thanks you two ladies and the rest of the Kyambura Women's Coffee Cooperative for all your wonderful work and wishes you a very successful fourth season!!
Nicole, Uganda – Volcanoes Safaris Partnership Trust