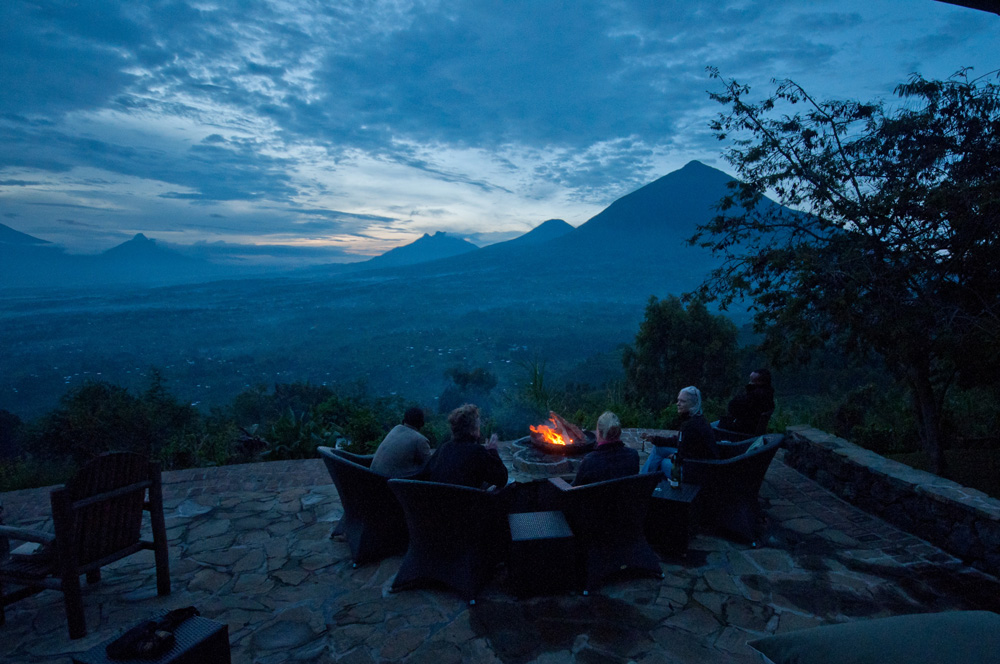 We offer special rates for special interest groups, particularly those that are concerned with the environment, eco-tourism, the gorillas and other wildlife, conservation and helping local communities.
Bringing your group to a Volcanoes lodge will give them a first-hand experience of the interests they share and will better allow them to develop opinions and strategies regarding them, all the while enjoying the luxurious comforts of the lodge, the bandas and the friendly service of our lodge staff who are always more than happy to help with any requests you may have for them.
NGOs visiting our lodges can be eligible for special group rates.
Any of our four lodges (Kyambura Gorge, Mount Gahinga, Bwindi and Virunga) are available for use by NGOs for either meetings, conferences or bonus holidays and can accommodate any of these tasks very easily. The lodges can easily be set up to make them as convenient as possible for your needs and the surrounding area needs no introduction.
The magnificent scenery, the majestic wildlife and the simple experience of being exposed to it all can't be fully expressed in words and will surely add an extra dimension to your trip.