Volcanoes Safaris Partnership Trust (VSPT) works with a community of Batwa people in the southern volcanic area of Uganda.  One of the VSPT's first projects with the Batwa was the creation of a Vocational Centre to give practical training in specialized skills such as sewing and crafts.  This Centre was made possible by the kind donations from Volcanoes Safaris guests, Bridget and Jimmy Curtin, who took a keen interest in supporting disenfranchised communities and women's groups.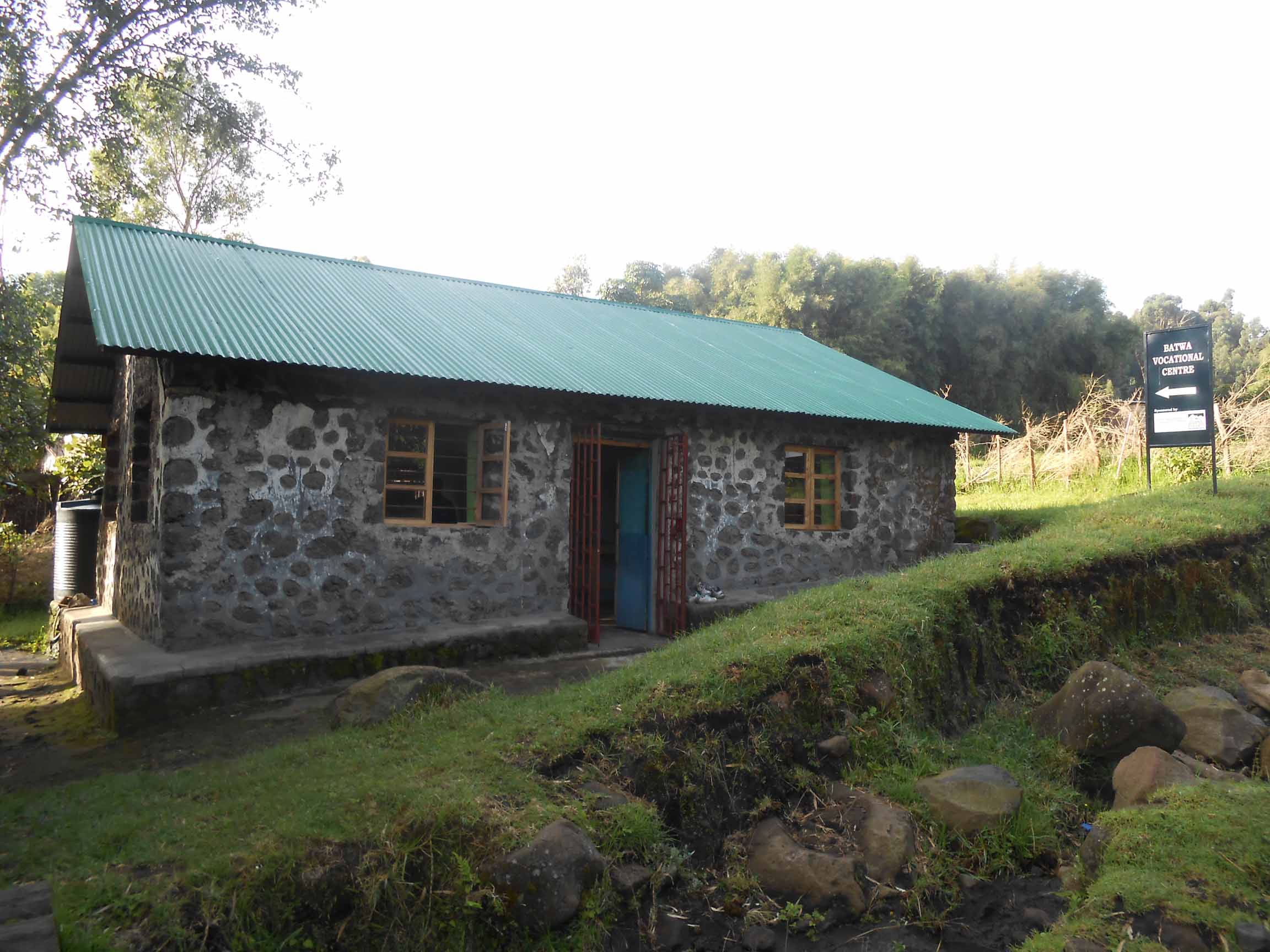 Recently,  Jimmy and Bridget donated knitting materials to the Vocational Centre and a week-long workshop was set up to teach interested members of the community this new skill.   Peace Corps volunteers, Dorothy and Marianne found VSPT Projects Assistant, Herbert, with 4 eager students – 2 teenage boys and 2 women. The two youngsters picked up the knitting skills right away while the ladies needed a little more help, but were determined and didn't even stop for a break! Within two days there were the beginnings of scarves and hats!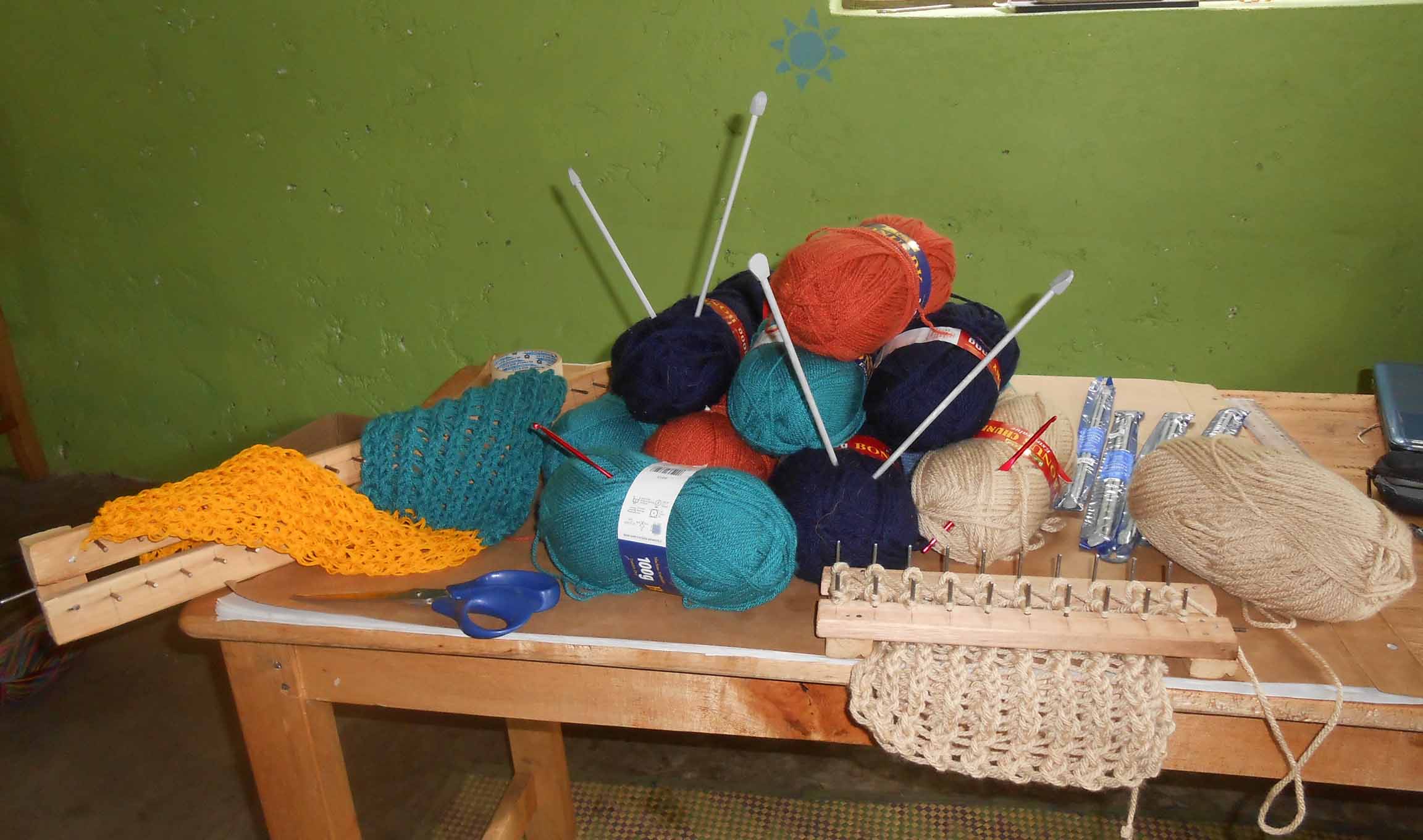 The students were asked to bring someone they could teach and 3 more students showed up. The two teenage boys were star pupils and acted as trainers while the volunteers watched. The students were creative in their color choices and changed colors often. Showing them once or twice was enough as they taught each other.
Projects Assistant, Herbert also took up the knitting needles and learned the whole process from casting on to casting off and various stitches in between. Included with the materials were picture print outs which were helpful to identify stitches. Herbert was sure he would be able to teach knitting with needles to others.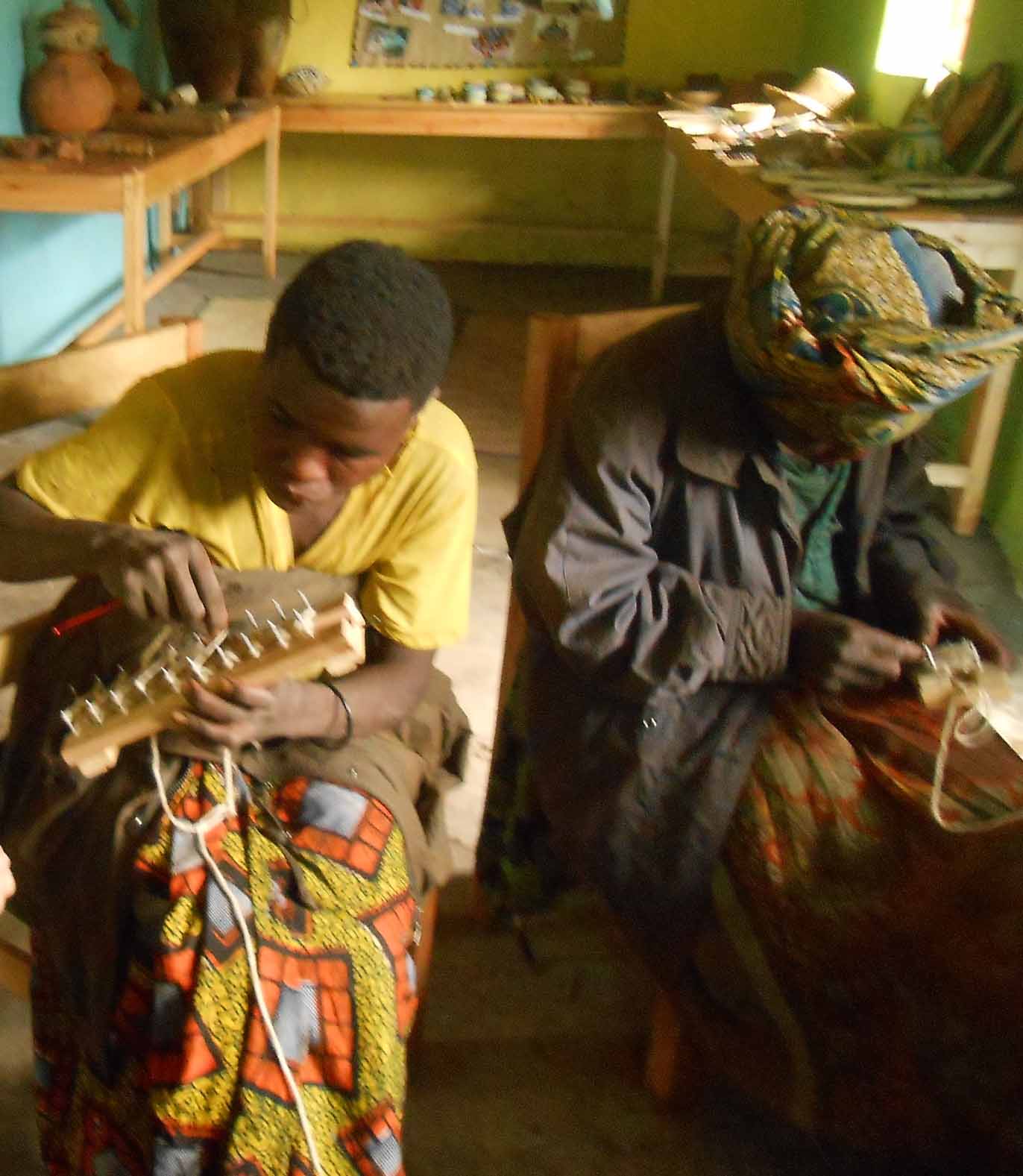 At the end of the week's workshop, the goal of the workshop which was to have each student complete one item during the week, was met and exceeded as the students parted with adorning smiles and colorful scarves and hats with extras in toe for their family members.