The leopard is John Mugabwa's favorite animal.
Why? They are calculating, intelligent, graceful and very powerful animals. They come in a wide variety of coat colors, from a light buff or tawny in warmer, dryer areas to a dark shade in deep forests. Their spots are circular in East African leopards but square in southern African leopards.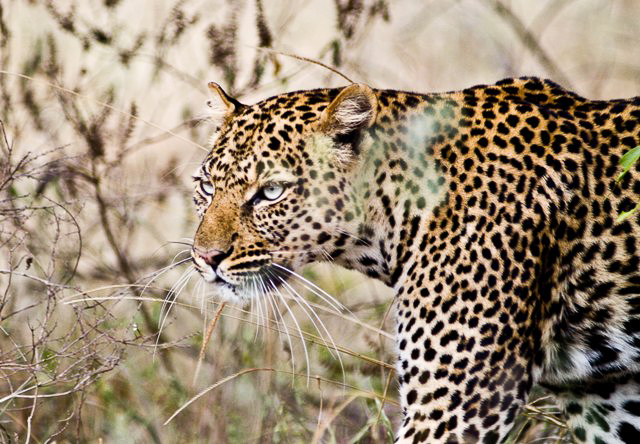 Cheetahs can often be mistaken for leopards. The distinctive black "tear stripes" that connect the inside corner of each eye to the mouth, that serve as an "antiglare device" for daytime hunting, differentiate a cheetah from a leopard. John also points out that a cheetah's fur is cotton-like when looked at really closely, while a leopard's appears smooth and beautiful.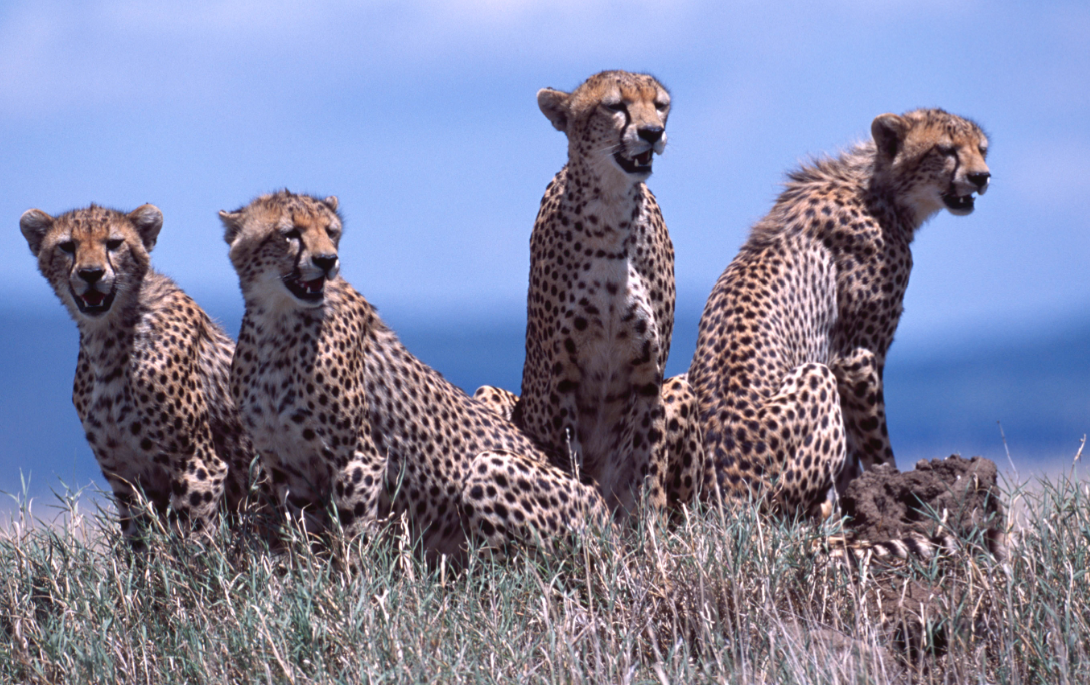 A leopard stalks its prey, keeping a low profile and creeping through the grass or bush until it is close enough to launch an attack. When not hunting, it can move through herds of antelope without disturbing them by flipping its tail over its back to reveal the white underside, a sign that it is not seeking prey.
Leopards are solitary animals and go out of their way to avoid one another. Each animal has a marked territory that overlaps its neighbour's; the male's territory is much larger and generally overlaps with those of several females. They are unaccepting of any intrusion into their territory, except that of a mate. As a result, their cubs are often cast out of their parents' territory and eaten by other animals, which is why they are so scarce.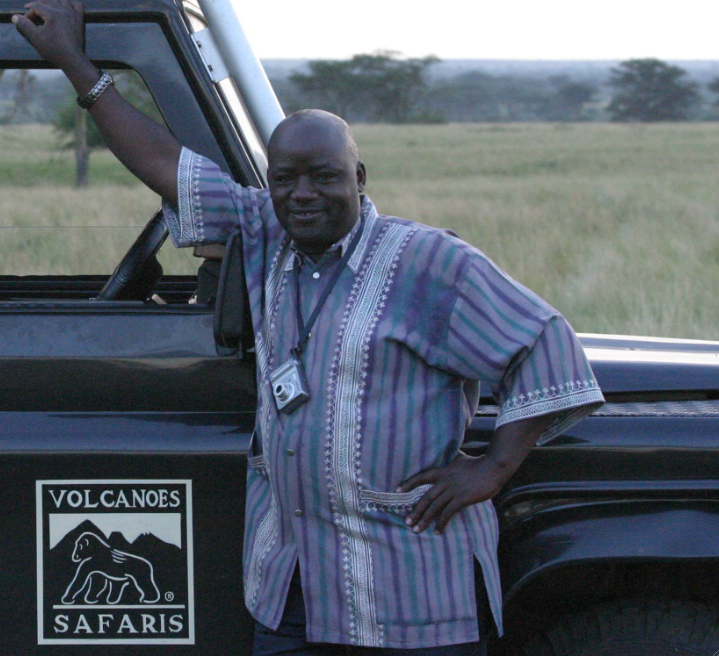 John loves all animals but the intelligence and calculative nature of a leopard captivates him the most.