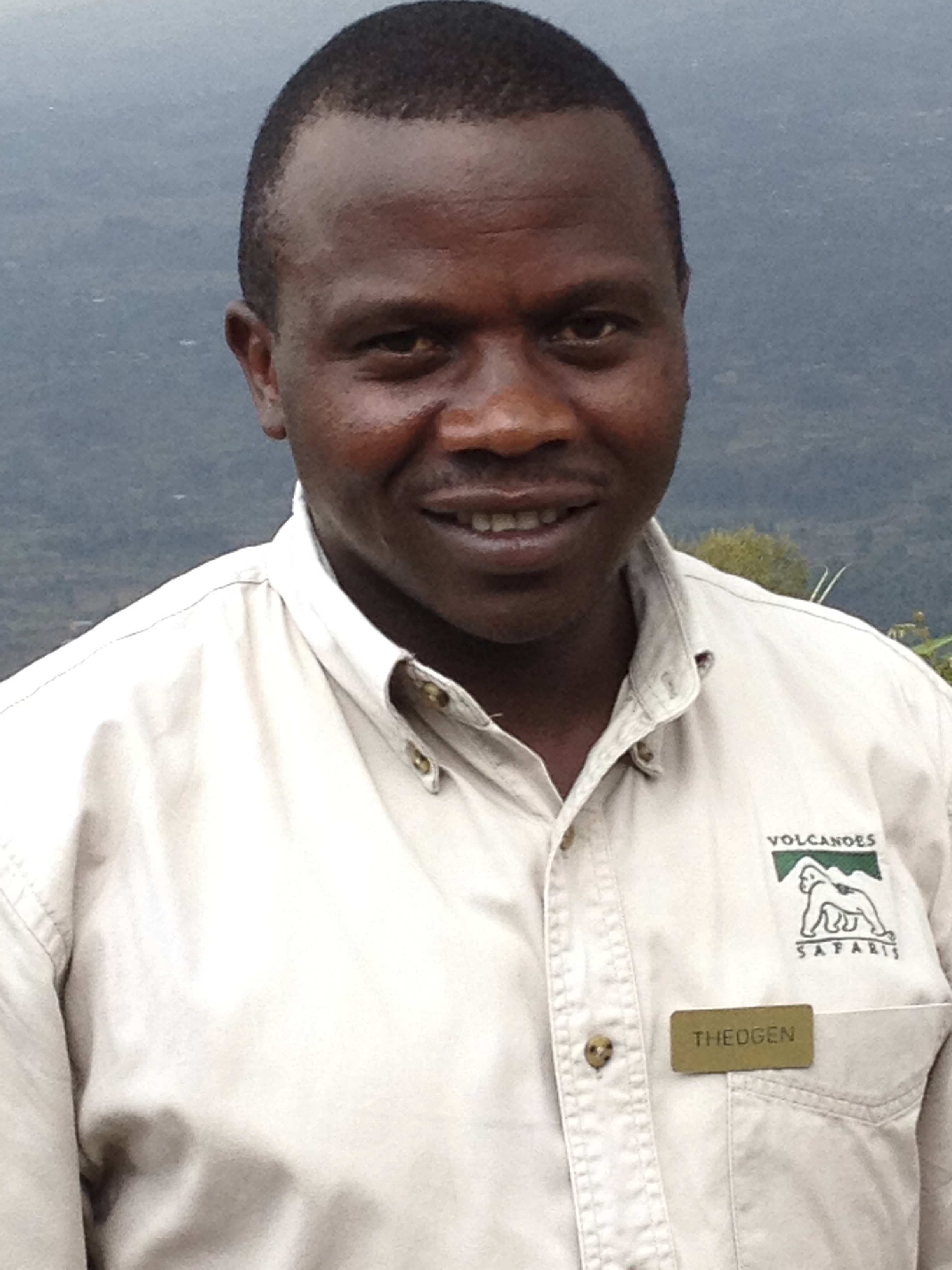 Q: Have you always lived in this part of Rwanda?
A: I grew up in the Bulera district (located a stone's throw from Virunga Lodge) and I have lived here my whole life. Before joining Volcanoes Safaris in 2005, I worked as a teacher for children of 12-13 years old in all subjects. I loved the children that I worked with and enjoyed feeling like I was helping them learn valuable life lessons. I still miss them, but I stay in touch with many of them, many of them now have families of their own.
Q: What brought you to Volcanoes Safaris?
A: I have always been very interested in tourism. I used to love maps at school and I would dream about all the other countries on the map that I can only ever dream about visiting. I enjoy sharing with other people, and after teaching children for so many years, I felt like it was time to educate visitors about my country and tell them the truth about Rwandans – that we are welcoming and friendly people.
Q: What was your first job at Volcanoes Safaris?
A: I started training in the service department and then moved to the accounts department, as I am very good with numbers. I am now the lodge cashier and have enjoyed moving through the different departments to gain as much experience as possible.
Q: Have you only worked at the Volcanoes Virunga Lodge?
A: In 2010 I went to work at the Bwindi Lodge for one year as a cashier. I much preferred the weather there – I don't like too much heat.
Q: How have things changed at Virunga lodge since you started working there nine years ago?
A: It has changed a lot since it opened ten years ago. The rooms now have flushing toilets and electricity in the rooms. When I started there were none of these things – we used to use paraffin lamps and bush showers. It is much more modern now.
Q: What do you like most about working for VS?
A: I enjoy meeting the guests and talking about their countries and learning about different cultures. I also love working with my team at the lodge; I have worked with many of them since the beginning and I now consider them my brothers and sisters
Q: What do you hope for the future?
A: I want to keep learning and gaining experience. No matter what the future holds, I wish that I can always stay in touch with Volcanoes – they have changed my life.