On Friday, 20th June 2014, Volcanoes Safaris celebrated the 10th Anniversary of Virunga Lodge with the opening of two new deluxe bandas, Ibiyaga and Ibirunga (meaning lake and volcano in the Rwandan language, Kinyarwanda).To commemorate the occasion there was a celebration in the presence of Rwandese Dignitaries and the British High Commissioner, as well as a celebration of the Sunzu Community/Volcanoes Safaris electricity partnership, which has provided 60 households in the local village of Sunzu and Virunga Lodge with electricity.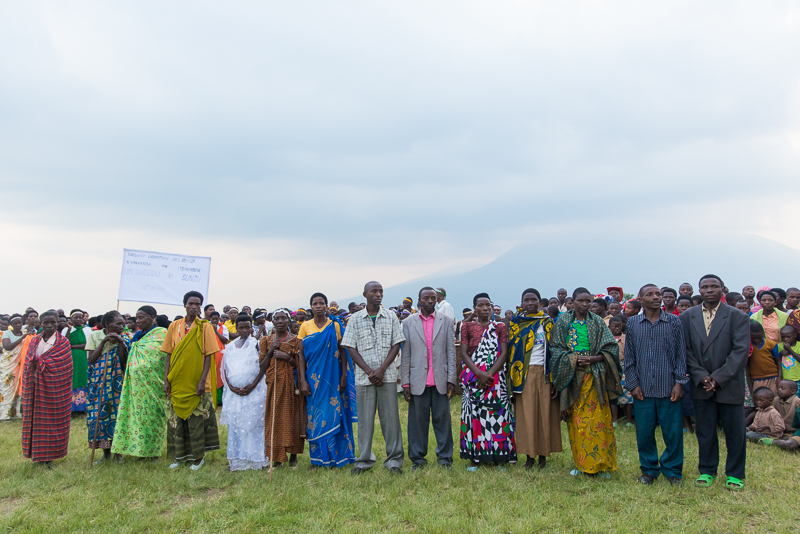 Praveen Moman, Founder of Volcanoes Safaris, commented on the anniversary: "Celebrating the tenth anniversary of the opening of Virunga Lodge is a very special milestone in the history of Volcanoes Safaris. When i first started looking for land to build a lodge here the country was very different, it was just coming out of conflict so slowly we built this very simp lodge in very difficult circumstances. And today, thanks to the staff who come from Rwanda, Uganda and the Democratic Republic of Congo – many of them displaces from regional conflict – we have a world class lodge. It's humbling to see how the support we have had over the last ten years has produced this very unique property that offers not only the ultimate eco-luxury gorilla experience, but also connects the guests to the consecration of the gorillas the lives of the local communities."On the day, the Volcanoes Safaris Partnership Trust also launched the new 'One Sheep Per Family' project, by donating 14 sheep to the local community. Read more about the sheep project here.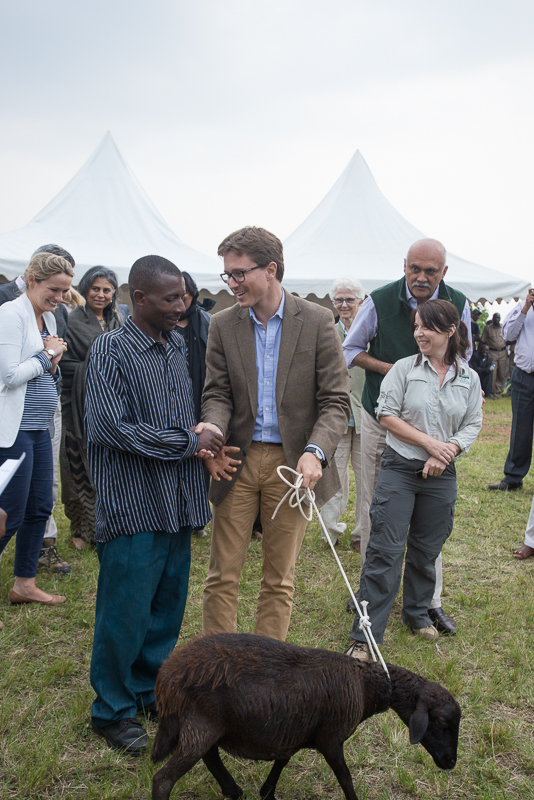 Praveen Moman, paid tribute to the Virunga staff for all their hard work and dedication over the years by presenting awards to all those who have been with us for 10 years or more. "They all share a genuine pride and passion in their work, and are a living reminder of how far this community has come since their troubled times."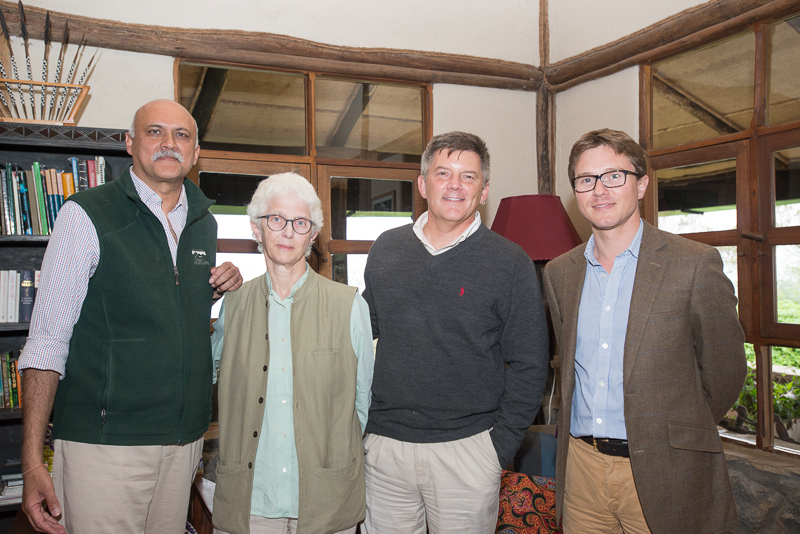 #celebratevirunga with us and meet the team behind the lodge here.
A photo-essay of the story of Virunga Lodge and the work of Volcanoes in the region over the last ten years by Volcanoes Safaris' Founder, Praveen Moman, was released at the event and will go on sale from 9th July.
For more information please contact salesrw@volcanoessafaris.com or call +250 (0) 788 302 069