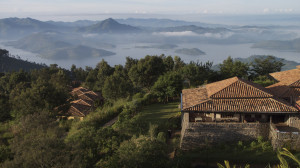 Over the last four months Volcanoes Safaris has received great press publicity. We are honored to have appeared in publications such as: Travel to Africa, Wedding Ideas, TTG Luxury, Travel Bulletin, Forbes Afrique, Metro Vanity Fair, Conde Nast Traveller and GONomad among a few. The below are some quotes from the publications;
"…Are you looking for a honeymoon with a difference? The amazing Volcanoes Safaris Virunga Lodge in Rwanda is perfect for you. Explore Rwanda and all its wildlife through the lodge's fantastic safari tours while returning to your luxury cabin with incredible views and amazing facilities. " Wedding Ideas Magazine.
"…50 things you should do before you die; 13 Track the gorillas in Parc National des Volcans is the highlight of staying at Virunga Lodge but its hilltop position with views over the Virunga volcanoes shimmering lakes and misty tropical forests is pretty special, too. " The Times Magazine.
"…Volcanoes Safaris which has been operating gorilla and chimpanzee trackin tours for more than 15 years in the parc National des Volcans at the base of the spectacular Virunga range in Rwanda, is an award–wining pioneer in eco-tourism." South China Morning Post Online.
"…Praveen Moman turned a flat-topped hill just outside Volcanoes National Park …into an Eco resort with possibly the best views on the continent. On one side are the volcanoes primatologist Dian Fossey made her home, and on the other side are alpine lakes peppered with pirogues. " Black Ink.
"…If you are an animal lover or simply enjoy adventure travel, gorilla tracking will prove to be a most memorable experience. Gorilla tracking is recommended for people ages 15 and older. Volcanoes Safaris is the premier company for gorilla tracking expeditions, with more than 15 years as award-winning eco-tourism." Adrienne Jordan.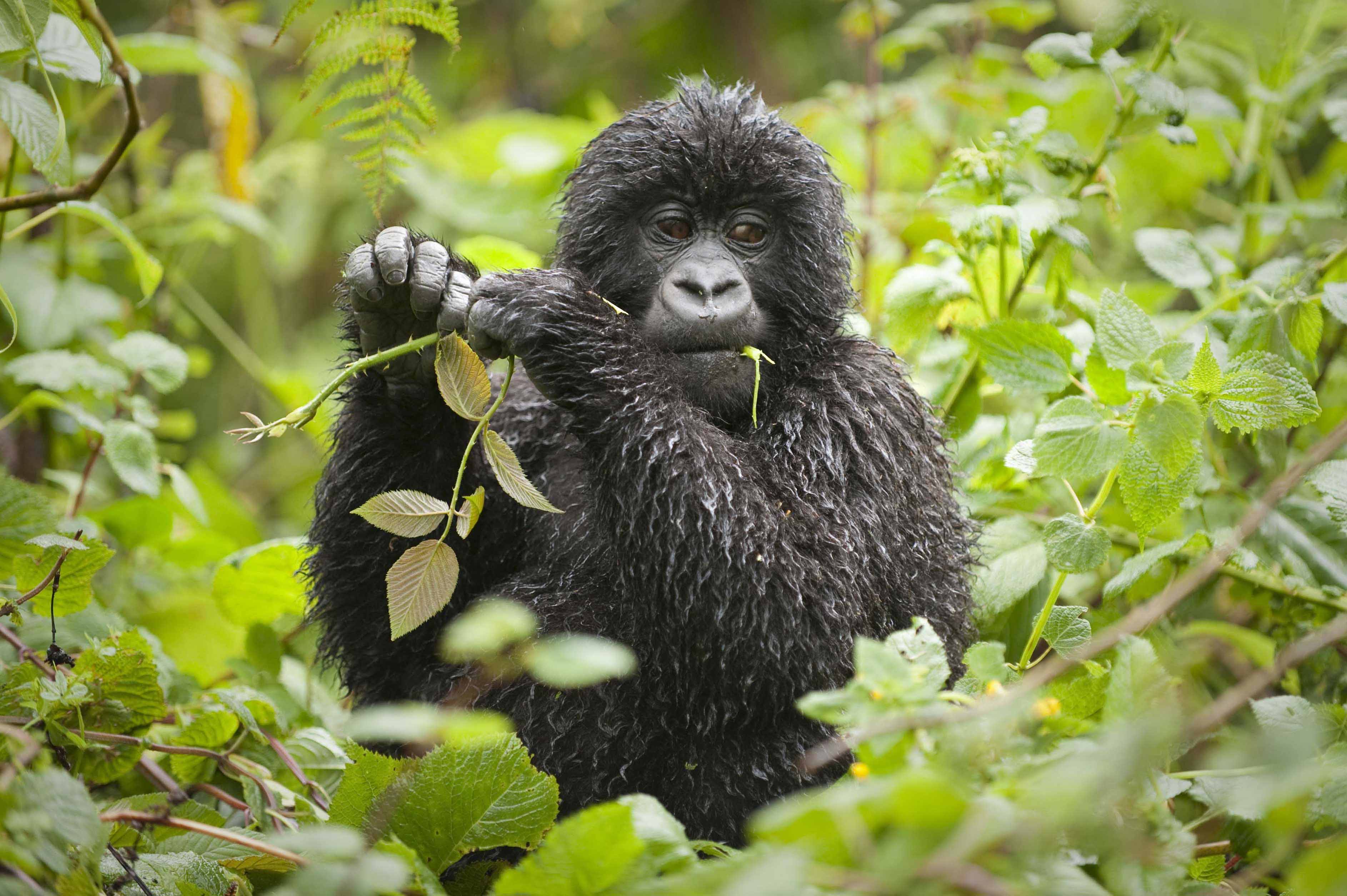 "…This trip with Volcanoes Safaris has been far and away the most exciting safari I have ever experienced, I've been fortunate enough to visit Africa many times and each has impacted me but the emotions I felt today-before, during and after seeing these incredible beasts is like no other. There are only 900 left in the world. I feel entirely blessed to have spent time amongst them." Globetrotting Mama.
"One of the most memorable lodges I know in Africa." Tempus.
"I challenge any lodge in Africa to beat the views of paradise or indeed the lodges' raison d'etre." House and Garden.
"One of the best volcanic views in the world." Wedding Ideas.
We are constantly striving to improve our services and provide your once-in-a-lifetime experience with the mountain gorillas. Thank you to everyone for such a great year.