Sasaha Cimperman won the 2012 Photo Competition with the theme "Photos taken in Uganda and Rwanda", walking away with a 4-Day Hiking and Culture safari in Mgahinga!
This safari combines glorious nature walks and hikes in Mgahinga National Park and experiencing the fascinating culture of the indigenous Batwa people. There are challenging mountain hikes such as to the summit of Mt Muhavura or gentler guided walks such as through Sabinyo Gorge.
The Batwa Pygmies are the indigenous people of these forests and mountains, and their cultural heritage is fast disappearing. Sasha had the opportunity to learn about their relationship with the forest and experience their hunter-gatherer lifestyle firsthand.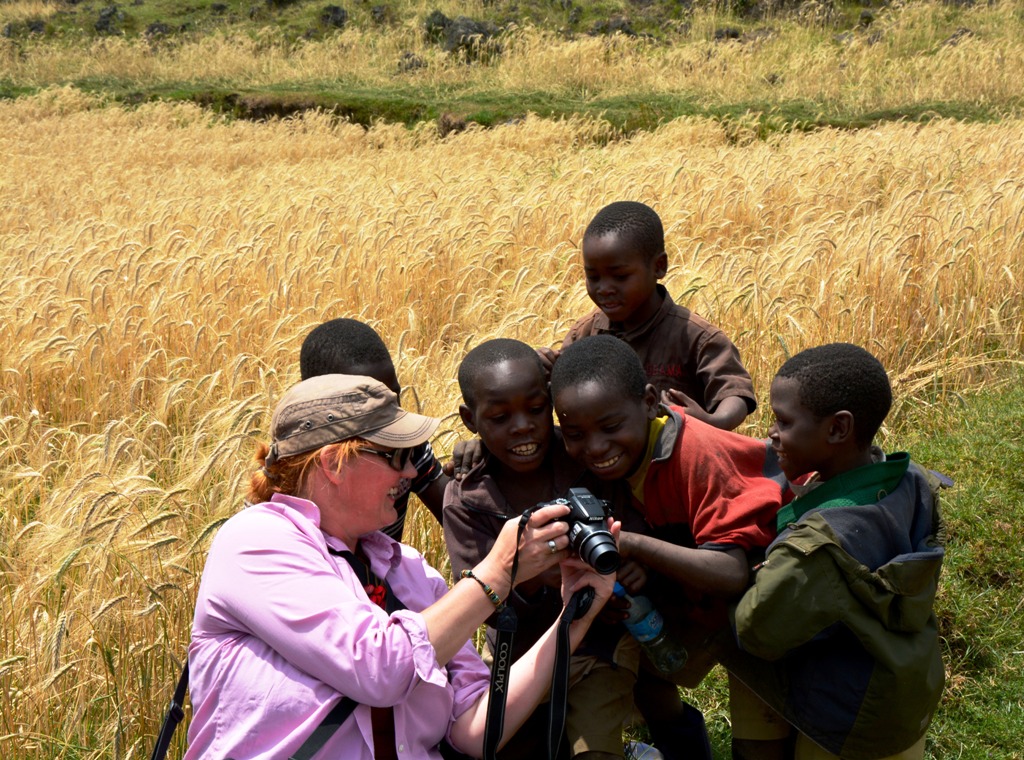 Sasha won with her close-up photo of a baby gorilla, which received over 1,000 likes on Facebook! She was picked on the basis of popularity with our Facebook fans based on likes. After her safari she had this to say:
"When I was announced as a winner of the Volcanoes Safaris Photo competition, I was overwhelmed, not knowing that the best was yet to come. With the wonderful help of Sales Consultant, Betty Nassuna, I finally set the dates for my stay at Mt.Gahinga Lodge and arranged gorilla permits. As soon as I was collected from the airport by my guide, Bahati Moses, everything was like a dream come true. Many thanks to Bahati Moses – he is a real professional and equipped with exceptional knowledge of wildlife and culture.
I will highly recommend him to all of my friends that are about to travel with Volcanoes. The staff at Mt.Gahinga Lodge took great care of me; it felt like I was a part of a big family during my stay. The Manager Amron Turyagyenda is doing a fantastic job, along with his co-workers that are always there for you. If I ever have the opportunity to come again, I would absolutely once more stay at Mt.Gahinga Lodge.
Thank you so much to Volcanoes Safaris for this wonderful experience and making my dream come true. Best regards to all of the team."