Volcanoes Safaris is delighted to announce that with immediate effect all of our Uganda safaris will be offered as flying safaris only!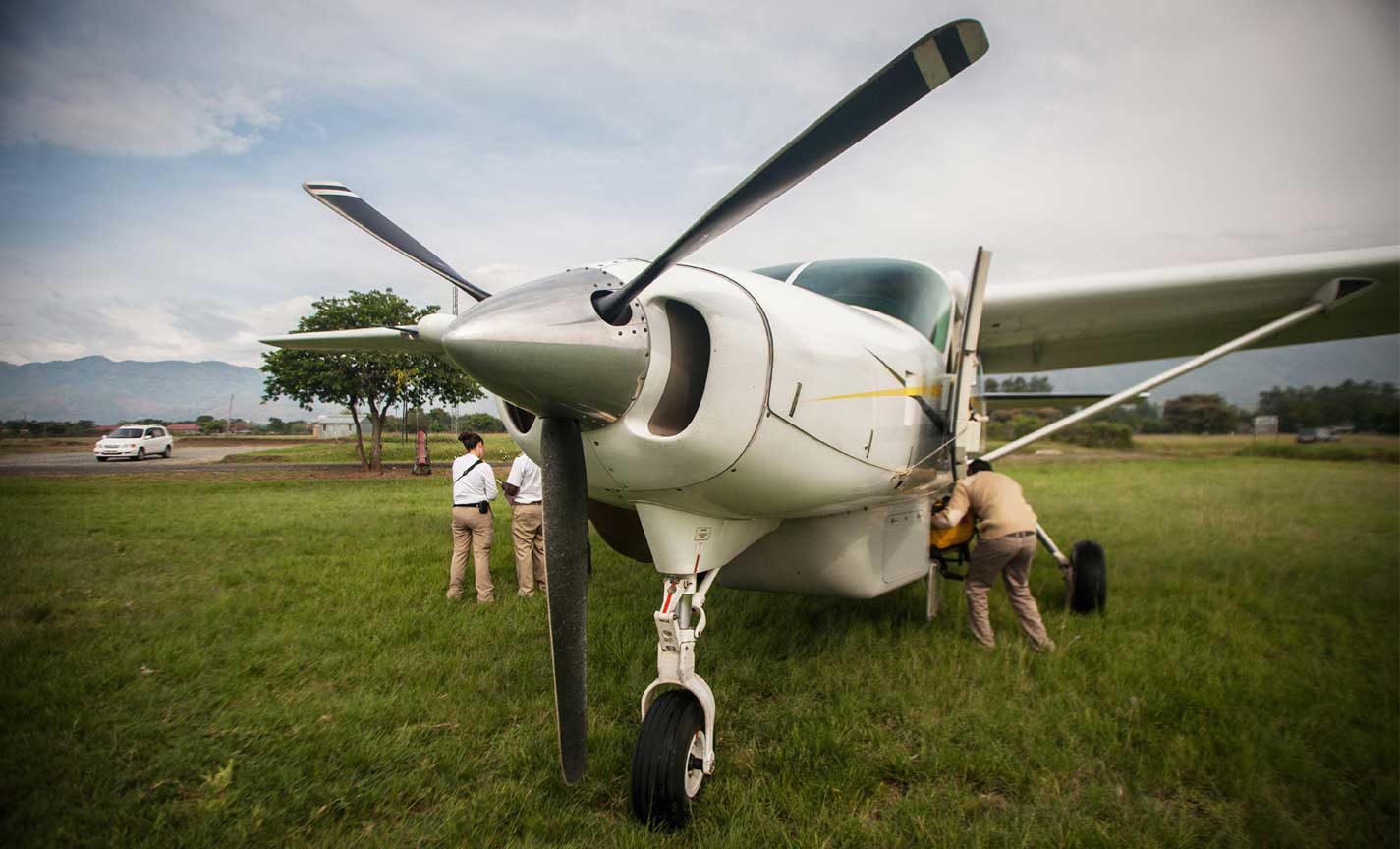 This decision has been taken after extensive feedback from our guests and discussions with our key partners.
Clients will fly to airfields near Volcanoes Safaris' lodges at Bwindi, Gahinga and Kyambura and dramatically cut journey times from day-long drives on bumpy roads to an hour long flight, if there are no stops en route.
This means that travellers can take full advantage of the activities at the lodges and national parks to a greater extent than ever before.
Take full advantage of Uganda flying safaris with our introductory offer: Book a 4-Day flying safari to any of our Uganda lodges between now and 30th April and receive one free one-way airfare per couple!
Guests will be greeted by their own private safari vehicle and expert Safari Guide, who will accompany them for the remainder of their safari, before dropping them off at the final airstrip for their return to Entebbe Airport.
Volcanoes Safaris has been offering flying safaris for a number of years now, organising both scheduled and charter flights into Uganda's national parks. Daily scheduled flights using Cessna Grand Caravans provide an exciting, comfortable and reliable journey for all of our guests.
Safety and security are of paramount importance to us and we only partner with airlines that adhere to all international safety and maintenance regulations, making sure that our guests enjoy consistently smooth, safe flights.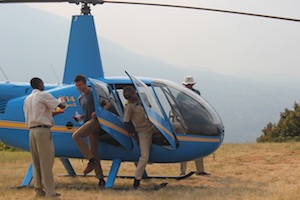 So, let your clients sit back, relax and enjoy the best aerial views of the Pearl of Africa!
We value your continued support and look forward to bringing more people to enjoy the spectacular variety of Uganda and Rwanda.
Any Uganda driving safaris that have already been booked will be run as agreed, though we of course recommend upgrading to the flying option.
Safaris in Rwanda will continue to run as normal. Volcanoes Safaris clients travelling to Rwanda will drive the scenic three hour journey by car to Virunga Lodge and the gorilla park. Alternatively you can charter a helicopter and arrive in style directly at the lodge!
Enquire now for your own Uganda flying safari experience!