Working for Volcanoes Safaris has its definite perks – newly appointed staff are usually sent on what is called a familiarization trip, to get accustomed to the Volcanoes product. The idea is that it will helps them to better understand the brand and ultimately provide better sales services to the clients.
Being sent on safari to work – now that's what I call a great job! On my trip, we were very lucky to be joined by two travel agents from the United Kingdom and United States of America.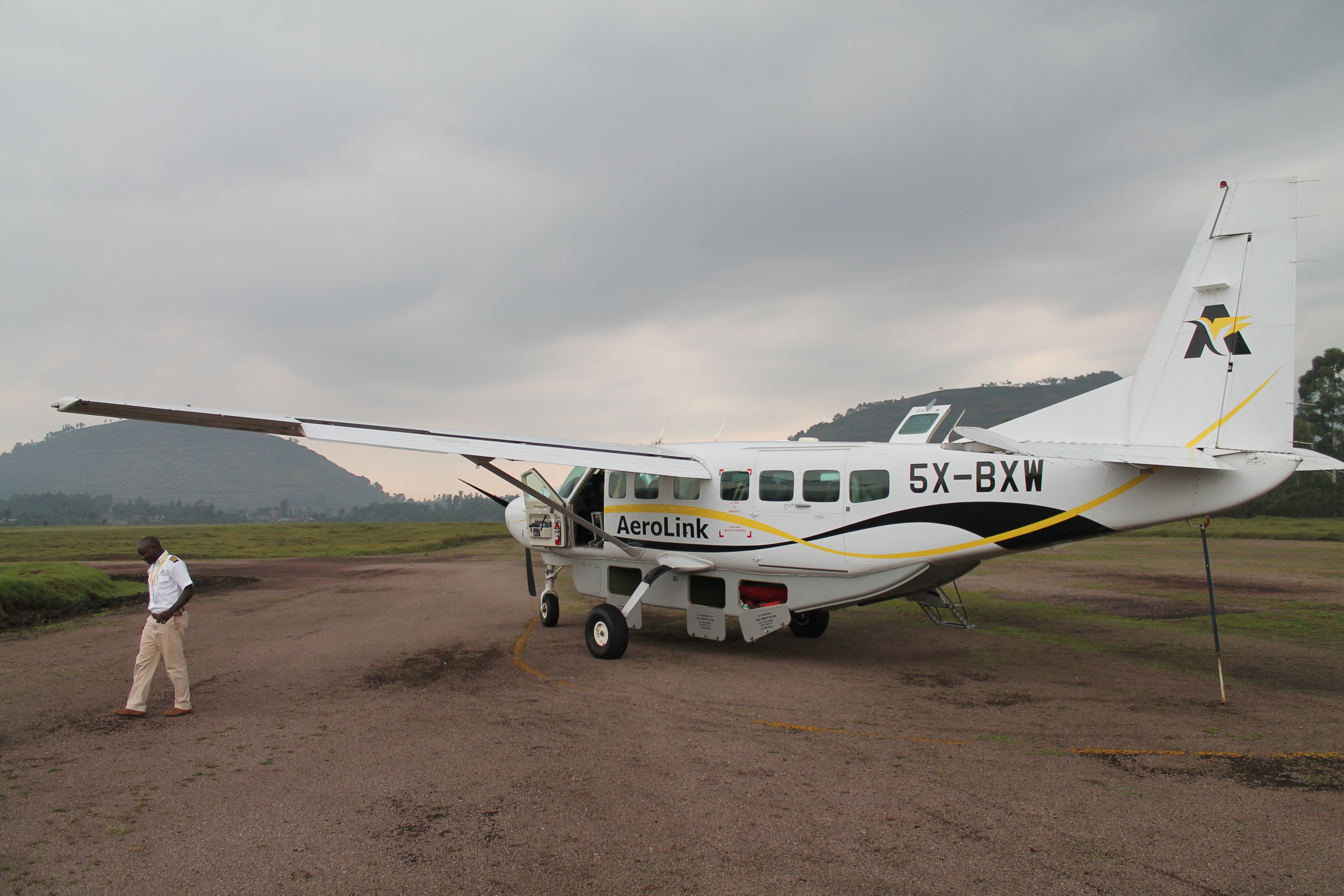 Our 7-day trip to the volcanoes properties started with a flight in a small 11-seater plane from Entebbe to Kasese, in South Western Uganda. Once we landed, we drove past the beautiful Queen Elizabeth National park, the second largest park in Uganda, to the edge of Kyambura gorge where we arrived at the Volcanoes Kyambura Gorge Lodge. We were welcomed with freshly squeezed passion fruit juice while the lodge manager briefed us about our stay and check-in details at the lodge. We then had a quick lunch before heading out for the evening game drive in Queen Elizabeth National Park. As we started our game drive our guide, Francis saw a leopard resting in the tree. I have no idea how he managed to see it hidden in the tree! He stopped the car and pointed to where we should be looking. The leopard ran into the bush as we were inching closer to get a better look, but Francis was one step ahead and drove around so that we could see it. We found the perfect angle and there it was – lying there with graceful beauty.
We were so close and none of us had ever seen a leopard before. What an amazing experience! After watching the leopard for a while and then headed further into the park where we saw the common Uganda Kob, bushbucks, elephants and loads of different bird species. We headed back to the lodge thoroughly satisfied and ready for a delicious dinner prepared by Innocent, the superb lodge chef.
The next morning we headed out to track the chimpanzees in the gorge. As we walked down into the gorge the rangers that accompanied us told us to be swift and follow them because the chimps were near. We hurried in the fear that we would lose them. We could hear them jumping from tree to tree and making sounds. Only a few minutes into the walk we found them – luck was certainly on our side! They moved further into the gorge as we tracked them, watching them interact. It was easy to see how chimpanzees share 98% human DNA; most of their reactions and behaviors were so human like. We were lucky to see the entire family since some trekkers only hear their sounds but never see them.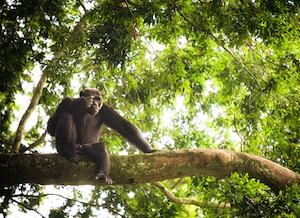 In the afternoon we took a tour of the lodge, which overlooks the gorge. Each room has a unique view of the gorge and is decorated with contemporary art, which is out of this world.   The sound of the river while you fall a sleep is very calming. Whilst at the lodge we also visited a number of the VSPT activities such as the wetland walk, coffee tour and we even had breakfast at the new Volcanoes Safaris Partnership Trust café were we had their signature brunch and coffee. It was delicious…