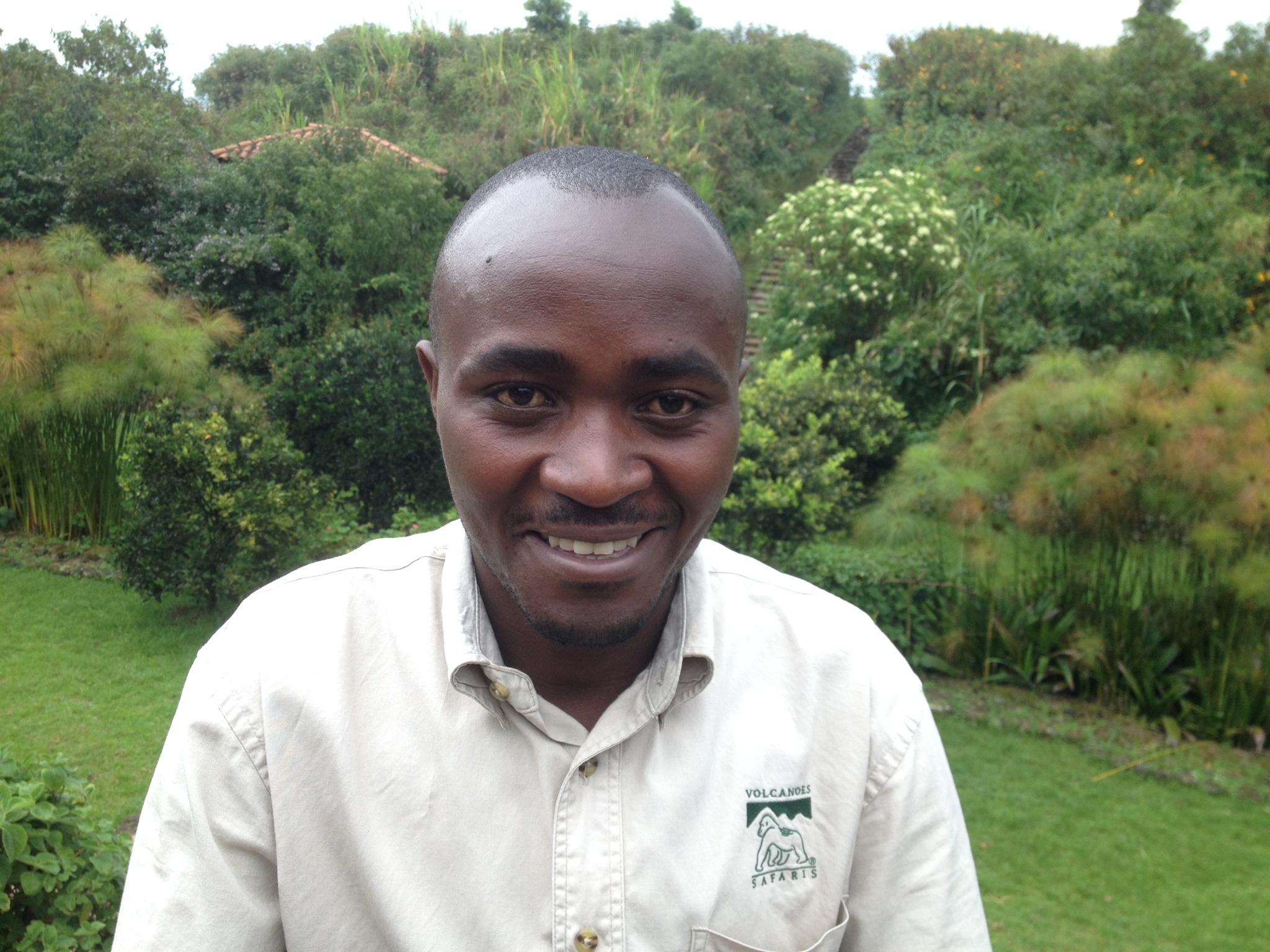 Rwanda is well known for its gorilla tracking and golden monkey activities, however this country is also a haven for a diversity of birds. The "Land of a Thousand Hills" is home to over 700 different bird species, with the majority endemic to the Albertine Rift Region.
Now, for the first time, avid birders will have the opportunity to visit the birding trail at Volcanoes Safaris' Virunga Lodge, to spot some of the world's most impressive bird species!
The lodge's very own Balam Oworinawe, who has been an avid birder and guide with Volcanoes for 4 years, will escort guests around the custom-built trail. Balam has had a passion for birds since training with the Uganda Bird Watching Association in Bwindi. Originally from the Bwindi Impenetrable Forest region in Uganda, Balam taught himself to identify birds from a young age, drawn to the vibrant colours and calls of the many different bird species in his home area.
Today, Balam is extremely knowledgeable of the birds in the Albertine region, and has identified a staggering 50 different bird species around the lodge grounds alone!
The trail takes 30 minutes to an hour, depending on how many bird species you manage to identify.
To name but a few, guests can expect to see:
The Dusky Turtle Dove (Streptopelia lugens)
The Black Kite (Milvus migrans)
The Cinnamon-Chested Bee-Eater (Merops oreobates), most often associated with wooded hillsides and forest edges and distinguished from the somewhat similar little bee-eater by its larger size, darker colouring, white cheek patches and the upland habitat where it is found.
The Yellow Bishop (Euplectes capensis). The juveniles and females are notoriously difficult to identify in the field, appearing identical to the juveniles and females of several other bishops and widowbirds. Calls include zeet zeet zeet, and a harsh zzzzzzt given by the male in flight.
Of course other bird species can only be seen seasonsally, such as:
The Tambourine Dove (Turtur tympanistria). A pigeon, which is a widespread resident breeding bird in woodlands and other thick vegetation in Africa south of the Sahara Desert.
The African Harrier Hawk (Polyboroides typus), which can be found in natural woodland, tree plantations and urban areas.
The Spotted Eagle Owl ((Bubo africanus). One of the smallest species of the Eagle Owl.
The Red-Capped Robin Chat (Cossypha natalensis), which is endemic to tropical dry forests.
Visit Virunga Lodge – Don't miss the opportunity to see some Rwanda's most colourful and exciting bird species.
Book your safari now – contact salesrw@volcanoessafaris.com