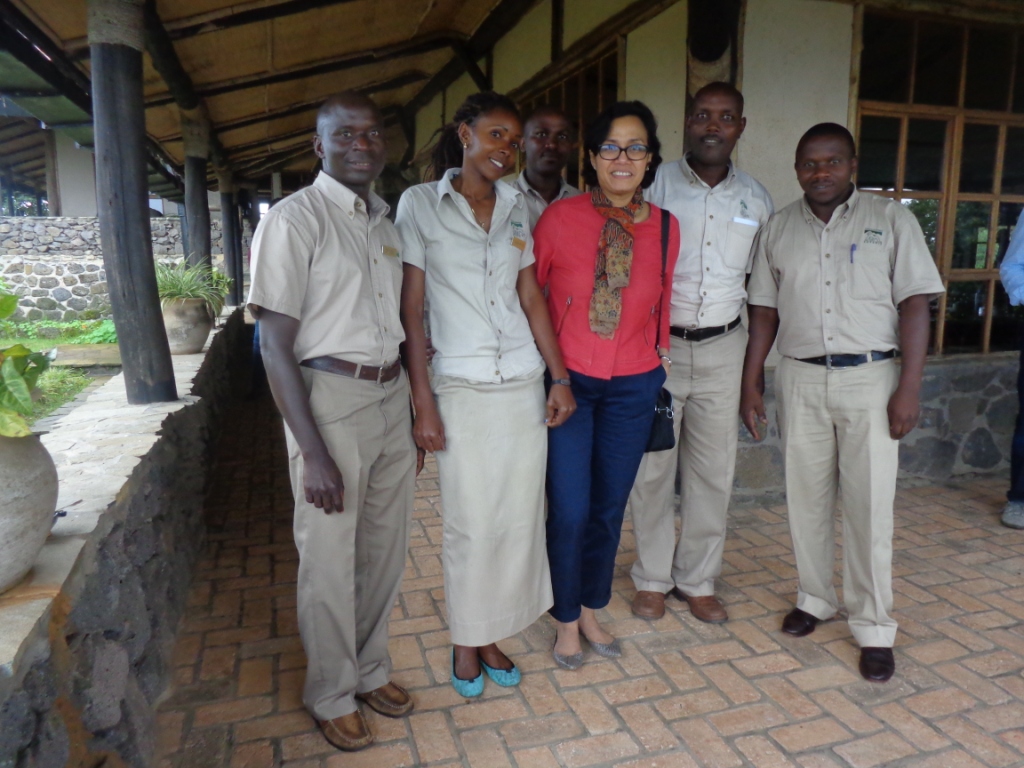 Managing Director and Operating Officer of World Bank Paid and the Kigali World Bank team Sri Mulyani Indrawati, joined us at Volcanoes Virunga Lodge this Thursday for lunch!
While at Virunga Lodge, the World Bank team were served our popular "Taste of Rwanda" Platter, which samples some of Rwanda's most authentic dishes such as Inyama Yinka ikaranze hamwe ninyanya(beef stew), Akatogo Kibitoke (Banana stew) and Umuceri wabugarama (white rice). The team wrote back to let us know that lunch went extremely well and they enjoyed it very much.
 Ms Sri Mulyani wrote in the visitors book; excellent and awesome view!
 Thank you very much to the World Bank team – it was an absolute pleasure hosting you at our Virunga Lodge for lunch.