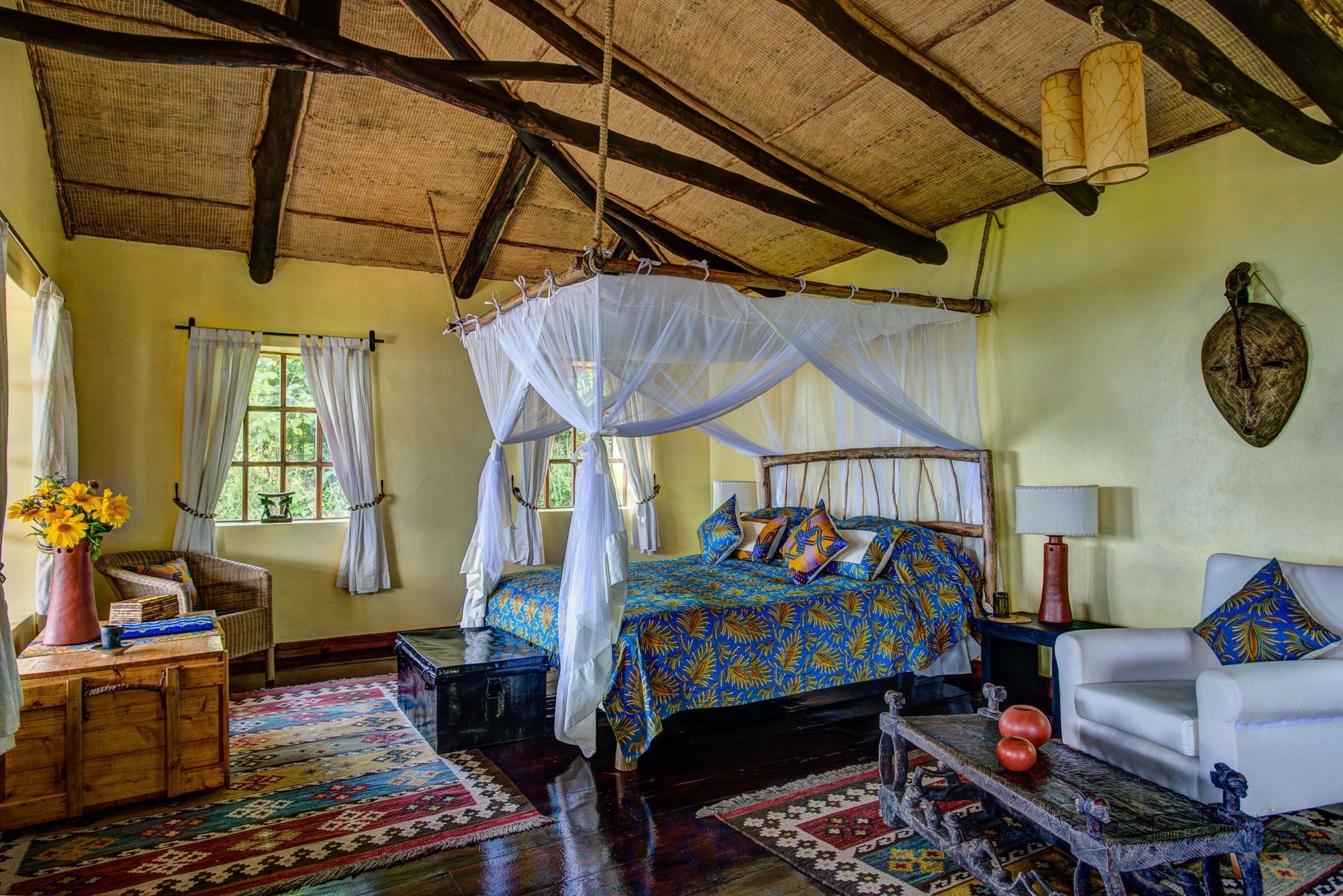 We refurbished three more rooms at Virunga Lodge last May!
Seven of the ten rooms at Virunga Lodge have now been upgraded…and with only three more to go, the finish line is almost in sight.
The new and improved bandas now have built-in fireplaces to keep guests warm after a long day on the mountain.
With the help of local artisans, and Rwandan based cooperatives, the interiors of the bandas now have an African feel with a touch of modern elegance. The inspiration for the new interior design of the bandas comes from the patterns of Kitenge (an African colourful material), which are used to enliven and embellish the rooms.
Everything used in the bandas is hand made, from the wicker lights and hand stitched bedcovers to the hand thrown umbrella stands and light bases' vibrant colours which provide a genuine warm Rwandan welcome to all our clients.
Book now at salesrw@volcanoessafaris.com