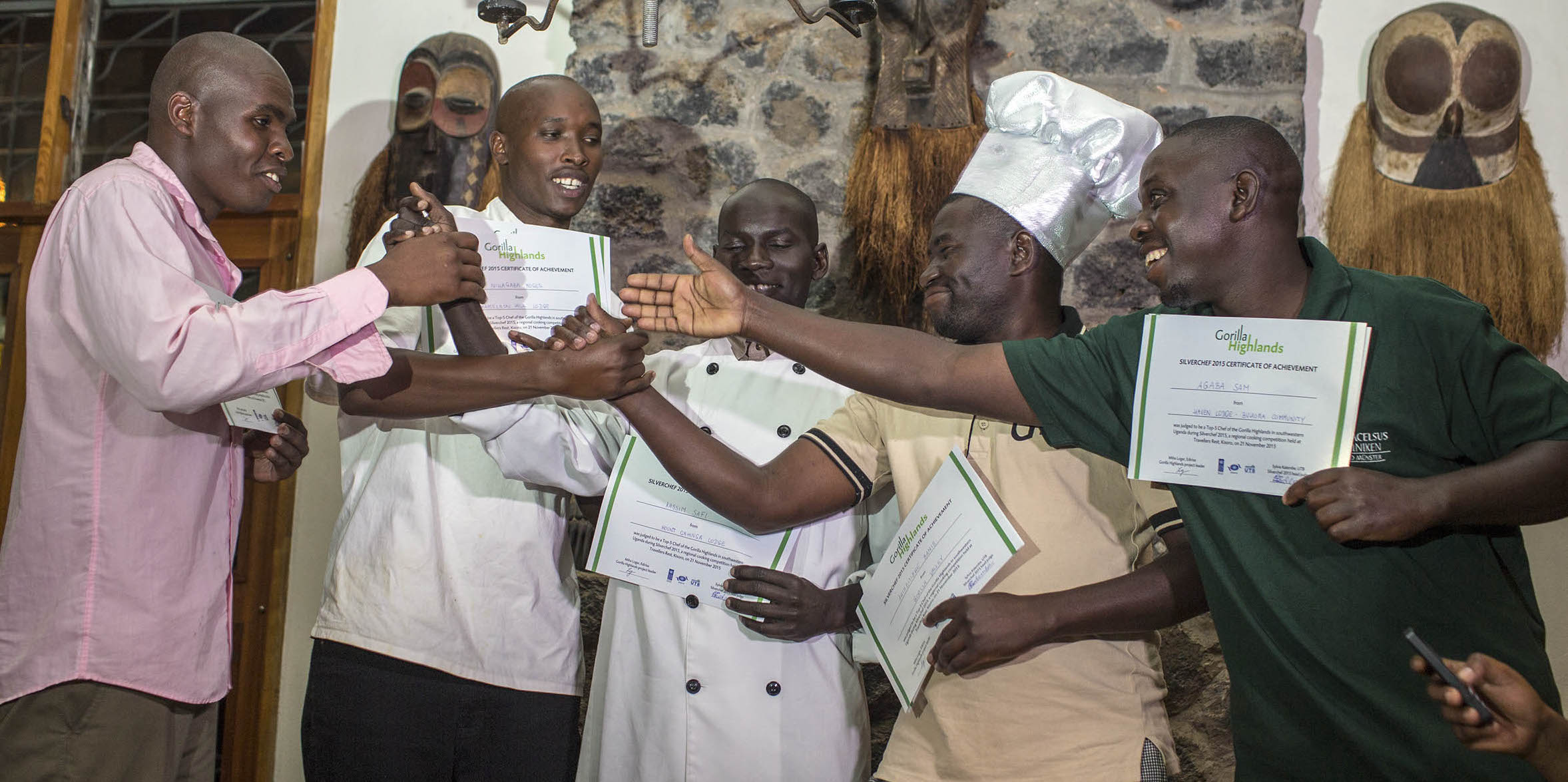 Gorilla Highlands hosted a Silver Chef Competition at the Travellers Rest Hotel in Kisoro. The cook out had chefs from Buhoma Community Haven Lodge, Bunyonyi Overland Resort, Cephas Inn, Chameleon Hill Lodge, Clouds Mountain Gorilla Lodge, the Coffee Pot, Gorilla Valley Lodge, Mount Gahinga Lodge, Mahogany Springs, and the host venue Travellers Rest competing against each other to win a Silver Hat Trophy.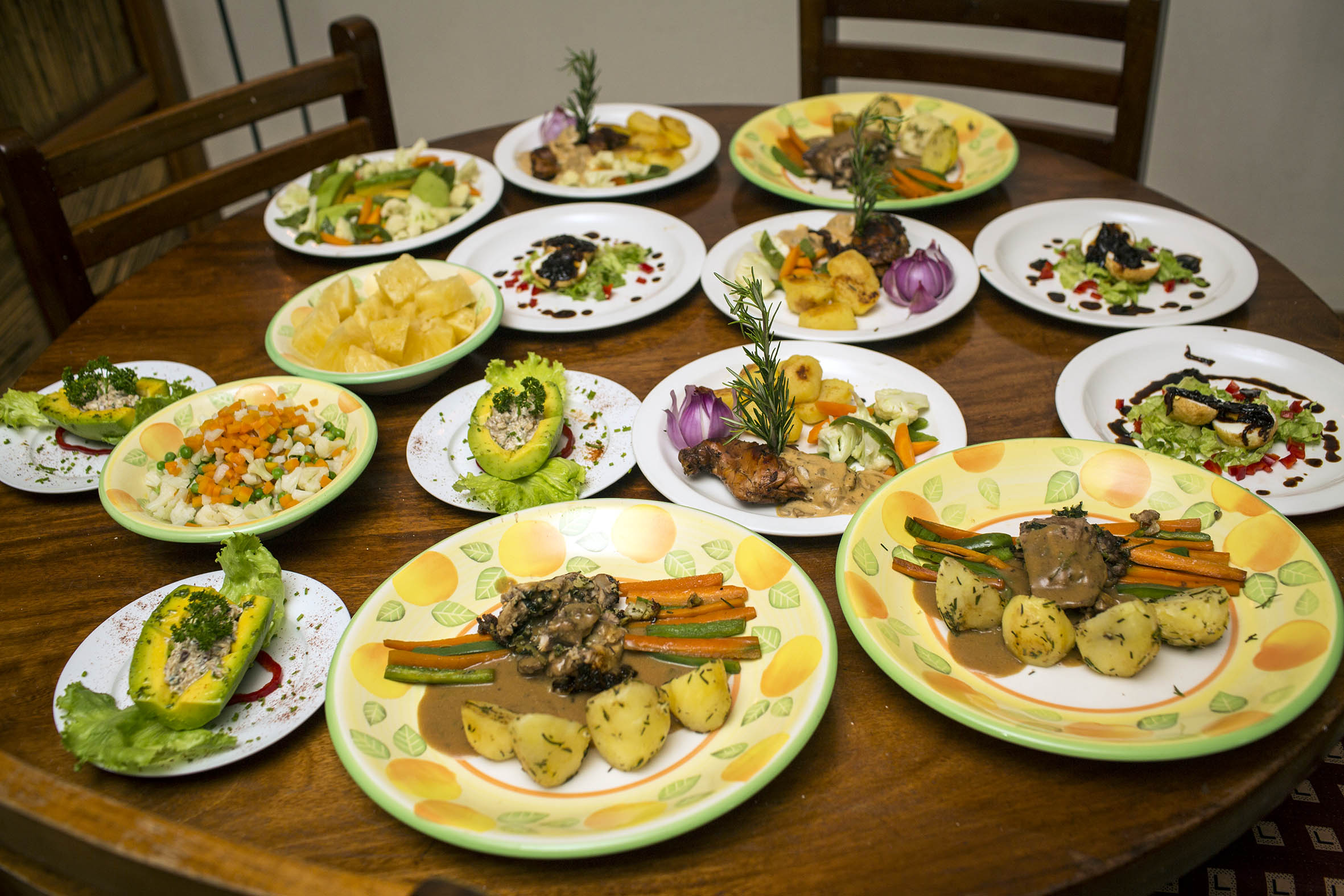 The chefs were allowed to bring their own spices and wine. All basic ingredients were given to them on arrival in the kitchen for them to prepare starter, a main course and dessert.
The ingredients were:
Meat: rabbit and bacon.
Vegetables: dodo, beans, fresh peas, onions, garlic, tomatoes, carrots, potatoes, sweet potatoes, green peppers, avocadoes, chili pepper, cauliflowers.
Fruits: pineapples, apples, passion fruits, yellow bananas.
Basics: wheat flour, maize flour, sugar, eggs, milk, oil, g-nuts, olive oil, rice, salt, pepper, chili, butter, honey.
The competing chefs were judged on taste, presentation, originality, time management and kitchen management. At the end of they day, a panel of judges – Ms. Sylvia Kalembe of the Uganda Tourism Board, Adam Caris, Kiiza Kimbugwe, Marcus Westberg, and Ruth Bahika – tasted all of the culinary creations.
The judges named Banis Ahimbisibwe as the winner and also selected the top 5 chefs in the region. Congratulations to our very own Kasim Safi for making it to the top five chefs in the competition!