Please join us in welcoming Tebuka to the Volcanoes Safaris family!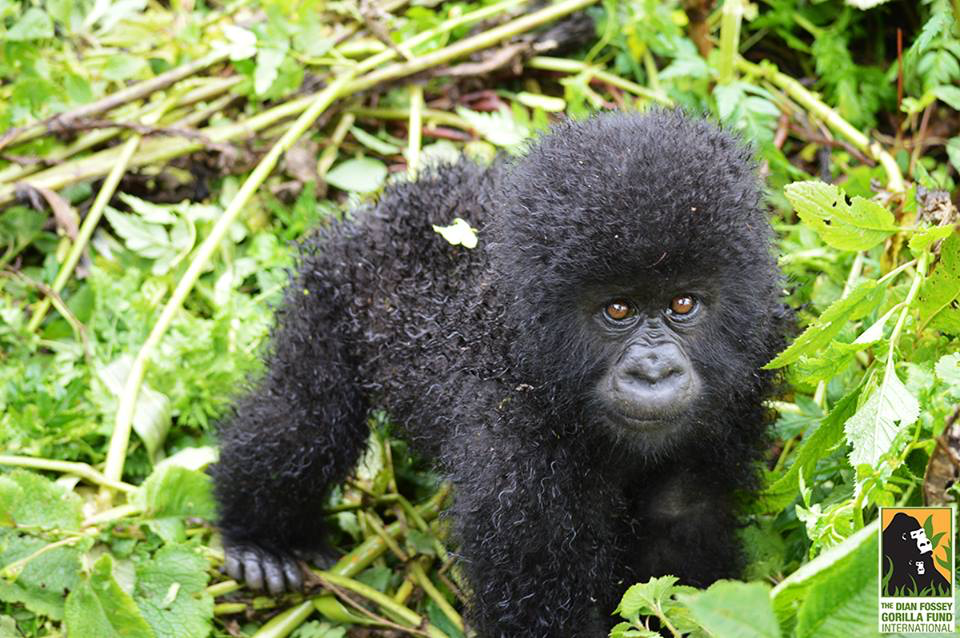 The latest addition to our team celebrates his third birthday next month.
We are delighted to sponsor this infant gorilla via the Dian Fossey Gorilla Fund.
Here is a little information about him, his family and where he lives. We will be giving you regular updates on Tebuka's progress.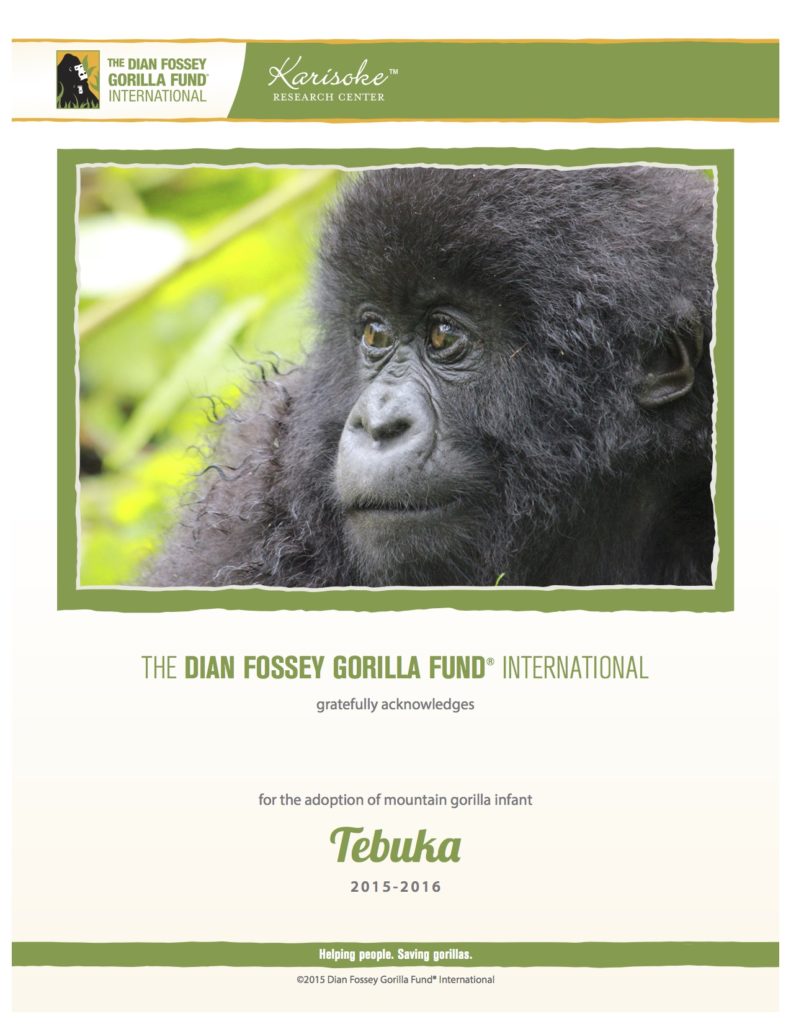 Volcanoes Safaris guests who trek the mountain gorillas from Virunga Lodge in Rwanda may have a chance of seeing Tebuka. The infant gorilla lives in Pablo's group, the largest gorilla group in Rwanda's Virunga mountains.
Tebuka's name means "be quick." Apparently he always runs from one place to another!
The Pablo gorilla group has been followed by the Dian Fossey Gorilla Fund (DFGF) since the group formed in 1993. Here is what DFGF say about Tebuka and his family:
"Currently the family group has 13 infants and juveniles, so it's a great place for little Tebuka to grow up!
Tebuka never misses an opportunity to play. He is always there, no matter what his mother is doing or where she is. The young gorilla also has great fun watching Fossey Fund trackers and researchers, particularly for the equipment they carry, such as cameras, bags and lenses. The arrival of observers often attracts Tebuka's curiosity for several minutes, during which he stares at the humans while adopting the typical posture of an adult male gorilla. But soon he goes right back to his mischievous play activity.
Tebuka is not only a favorite playmate among the young gorillas but also a frequent source of entertainment for the adult gorillas. When they are in the right mood, they engage him in tougher games, which may end up with him falling down or hitting the ground too hard. In such cases there's always mother Mitimbili ready to welcome Tebuka with her warm hugs and long sessions of grooming.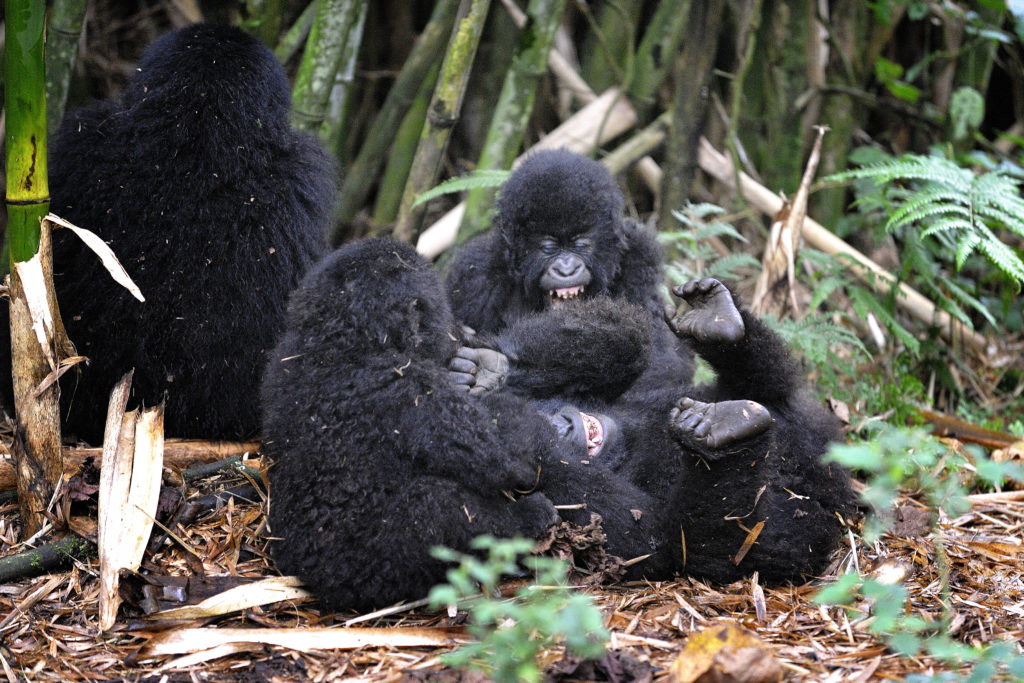 We have no doubt that observing Tebuka as he grows up will be great fun for the Fossey Fund staff. Trackers must hike many hours each day to reach Pablo's group, which ranges farthest of all the groups we monitor. But, due to the large number of group members, Pablo's group is also the most entertaining to watch, with Tebuka standing out for his curious and resourceful personality."
The Fossey Fund's programmes are dedicated to gorilla conservation in Africa, and to helping people who live near those habitats in Rwanda and Congo. Their work includes anti-poaching patrols, monitoring the gorillas' health, scientific research, caring for young gorillas rescued from poachers, conservation education and teaching.
There are many ways to support the conservation of the critically endangered mountain gorillas. Did you know that tracking the mountain gorillas directly contributes to their protection?
To read regular updates on Tebuka's progress, please sign up to Volcanoes Safaris occasional email newsletter and follow us on Facebook, Twitter and Instagram.