Last week Gorilla Highlands hosted the second annual Silverchef Competition at the Cephas Inn in Kabale, South West Uganda. The cook out had chefs from Uganda and Rwanda competing against each other to win a Silver Hat Trophy. The different lodges and hotels that competed were Bunyonyi Overland Resort, Cephas Inn, Clouds Mountain Gorilla Lodge, Rafiki Guest House, Gorilla Valley Lodge, Ishasha Wilderness Camp, La Palme Hotel, Mahogany Springs, Nshongi Camp, Seeds of Hope, Travellers Rest Hotel and Volcanoes Safaris' Virunga Lodge.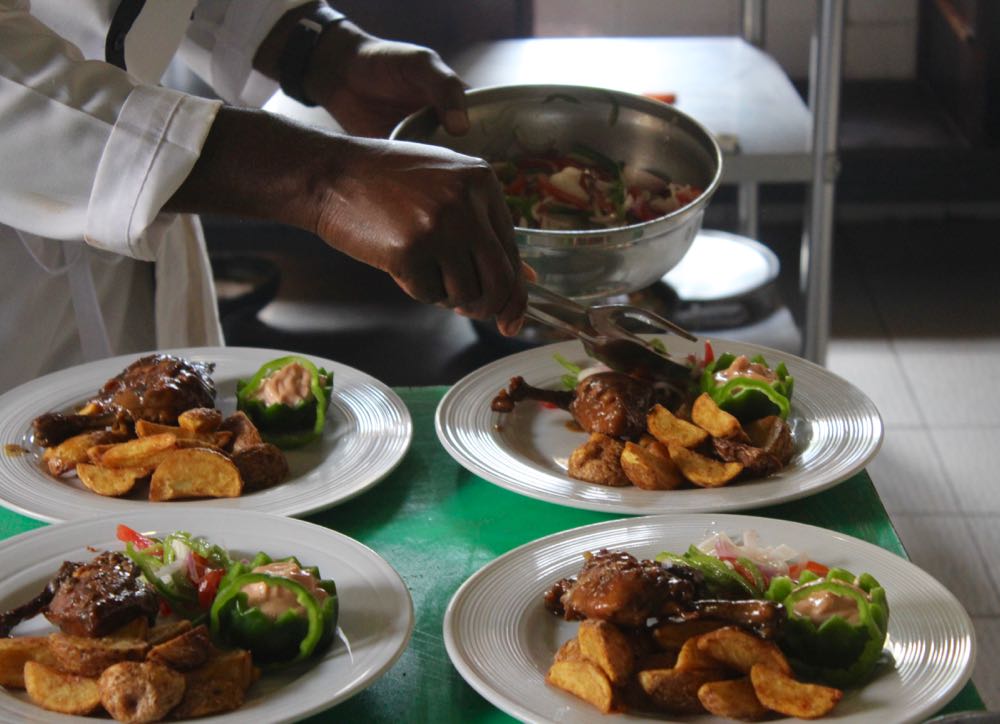 The chefs were allowed to bring their own spices and wine. All basic ingredients were given to them on arrival in the kitchen for them to prepare a two-course meal for five people, catering for vegetarians too. The meat component had to be chicken, and other ingredients were prescribed as well.
The ingredients were; fresh ginger, vegetable stock, fresh coriander, Dijon mustard, chicken stock, mozzarella cheese, green chill, tomato paste, fresh tomatoes, onion garlic, pepper , olive oil, soy sauce, fresh herbs, rice, potato, brown sugar, dried oregano, thyme, salt and bacon.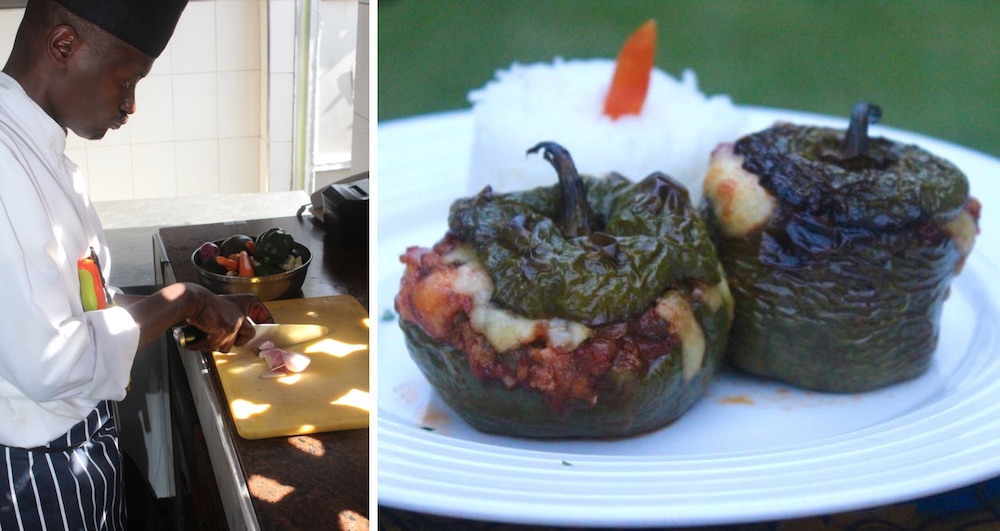 The competing chefs were judged on taste, presentation, originality, time management and kitchen management. At the end of they day, a panel of judges – Ruth Ndyabahika (International Community of Banyakigezi), Harriet Ingabire (Red Rocks Musanze), Sylvia Kalembe (Uganda Tourism Board), Banis Ahimbisibwe (2015 winner) and Sean Zweifler (Echuya Ecotourism Association) tasted all of the culinary creations. They gave up to 15 points for organisation/cleanliness, 10 for time management, 15 for presentation, 15 for creativity, 40 for taste and 5 for personality.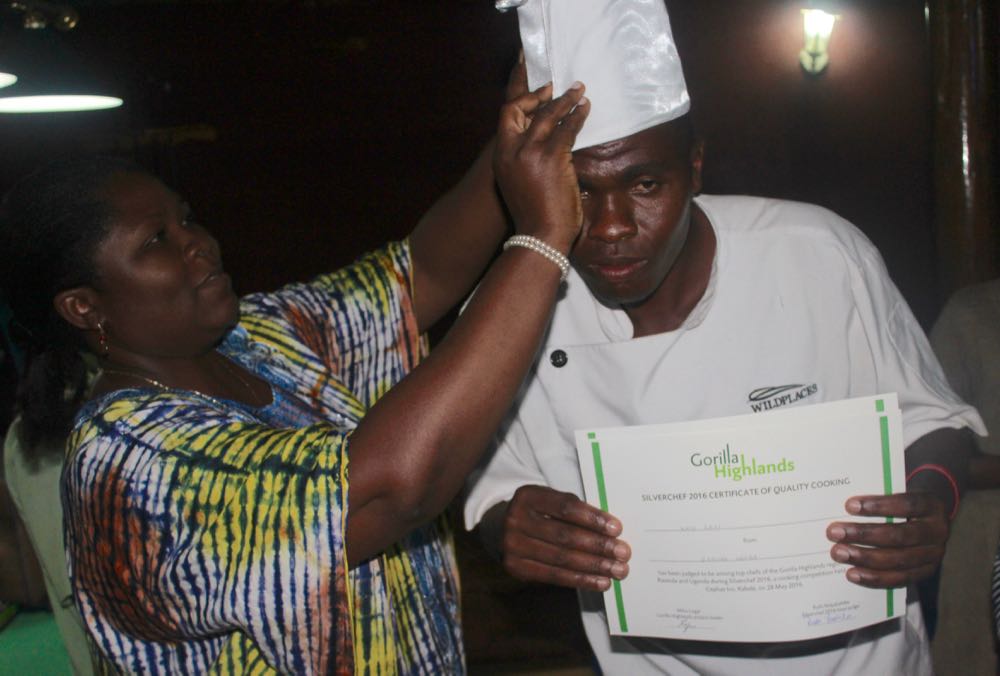 The judges named Levi Kato as the winner and also selected the top 6 chefs in the region. Congratulations to our very own Issa Karegeya from Virunga Lodge for making it to the top six chefs in the competition!