We are delighted to announce that Virunga Lodge has been named Africa's Best Romantic Retreat at the 6th Annual World Boutique Hotel Awards.
The winners of the World Boutique Hotel Awards 2016 were announced this week at the glittering awards ceremony held at the Merchant Taylors' Hall, London.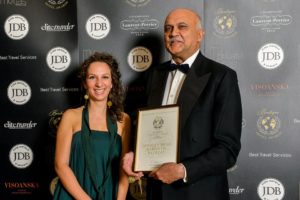 The ceremony brought together an array of boutique hotel owners, travel and lifestyle press and travel industry influencers from all four corners of the world, including representatives from CNN Travel, Elite Traveler, The Telegraph, Spear's Magazine, Boat International, Time Out, The Financial Times and hoteliers from around the world.
Why has Virunga Lodge been named Africa's Best Romantic Retreat?
The magnificent Virunga Lodge is set on a stunning hilltop (2,300 m) in a spectacular location with a panoramic view of the dramatic Virunga volcanoes and shimmering twin lakes of Ruhondo and Bulera.
The eco-luxury lodge's ten bandas (rooms) offer elegance and great comfort, with their 'organic, bush-chic' design reflecting the local building style. Each banda has a private terrace and fireplace, perfect for romance.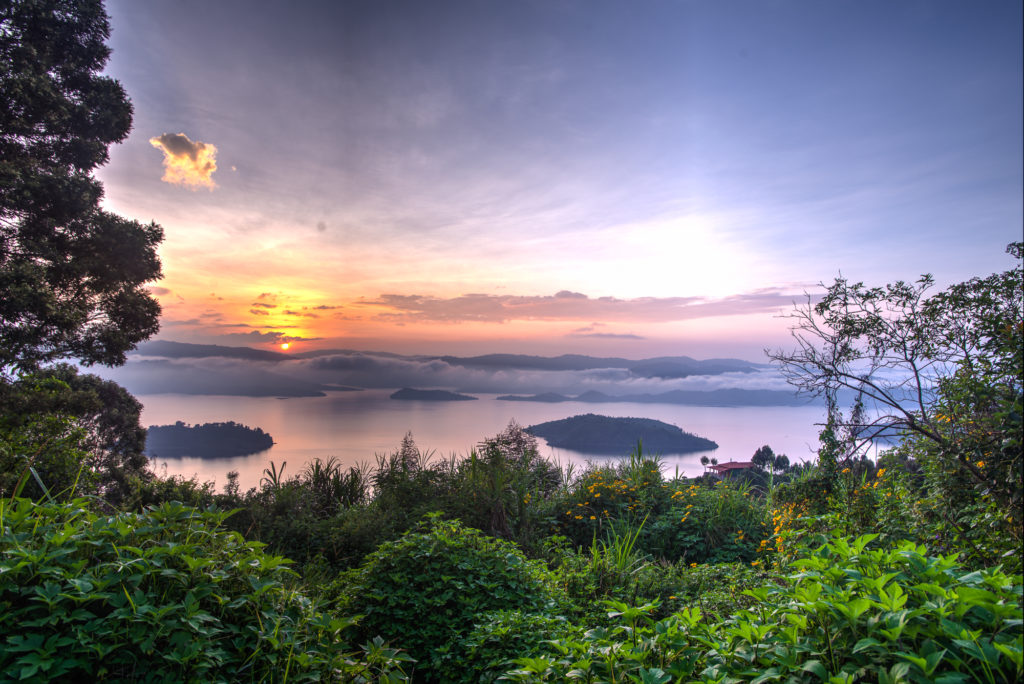 The lodge's main building, sitting 'on the top of the world', provides a cozy and romantic refuge. The terraces overlooking the volcanoes and lakes are ideal places for sundowners. Virunga Lodge is a spectacular location for weddings and receptions. In early 2017, the new Dian Fossey map room will open to provide an additional venue for intimate occasions.
Fly-in safaris and helicopter transfers from Rwanda's Kigali can easily be arranged. Complimentary massages and attentive staff ensure an unforgettable stay for honeymooners and those seeking a romantic hideaway.
What are the World Boutique Hotel Awards?
The World Boutique Hotel Awards are the first and only international awards exclusively dedicated to recognising unique excellence among boutique hotels.
"Many decades ago, luxury travellers preferred to stick to the safety that a global hotel chain provided. Whilst this had its advantages, it left little room for imagination or flair.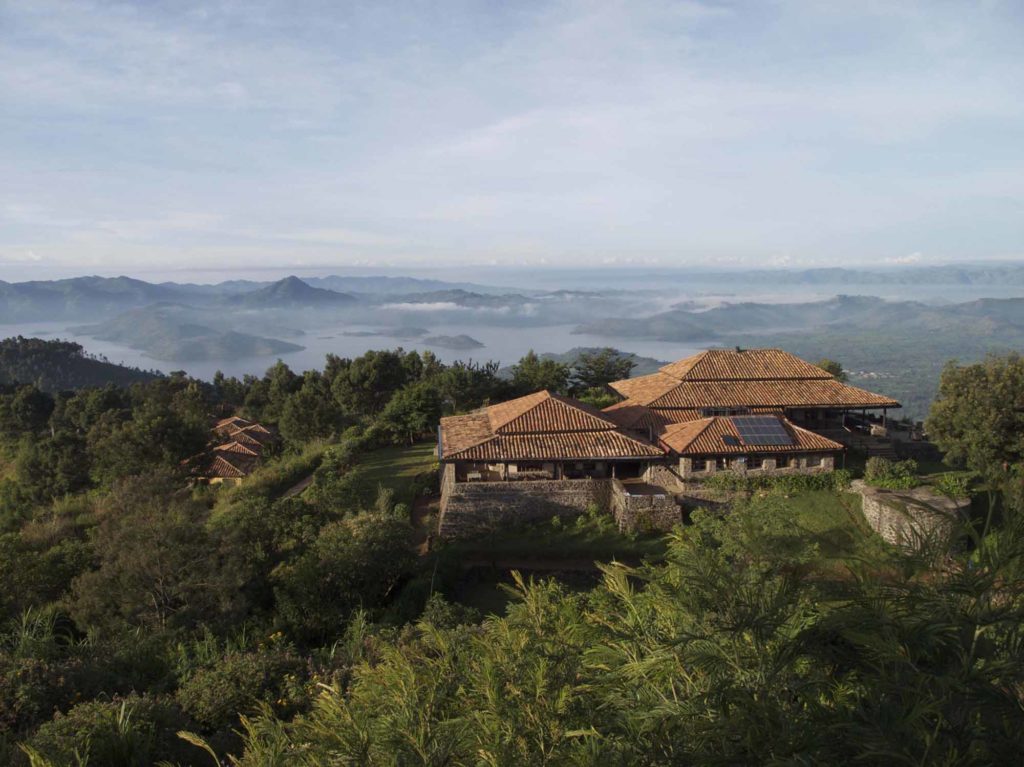 The increasing discernment that luxury travellers have developed, has led many to seek hotels that offer integrity, individuality and character to their guests in addition to the standards of luxury they desire."
Edward Gabbai, Director and Founder, World Boutique Hotel Awards
''The World Boutique Hotel Awards was a truly inspiring evening celebrated with passionate hoteliers from around the world. We are excited to work with these fantastic boutique hotels and their inspired and inspiring leaders."
– Brian Froelich, Chairman of JDB Fine Hotels & Resorts (Global Sponsor)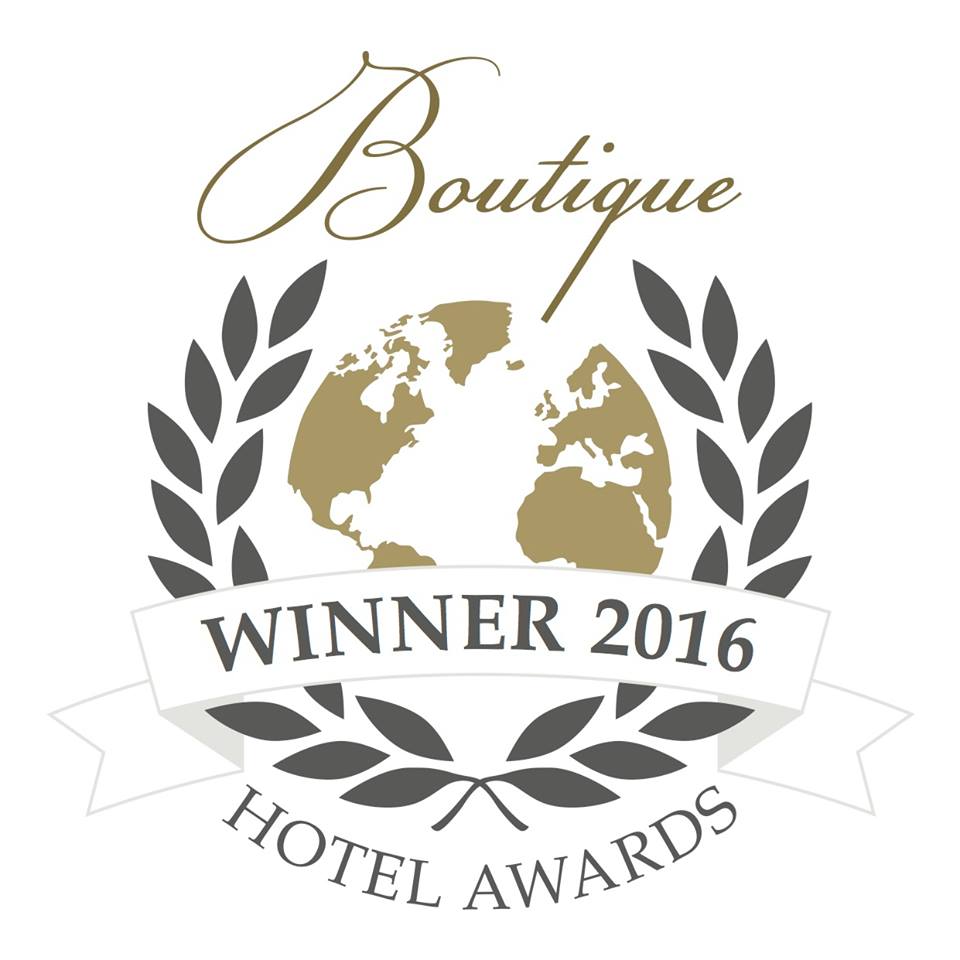 Click here to view a full list of  World Boutique Hotel Awards 2016  winners.
Are you planning a honeymoon or romantic getaway? Please contact our sales team at salesrw@volcanoessafrais.com for more information about staying at Virunga Lodge.