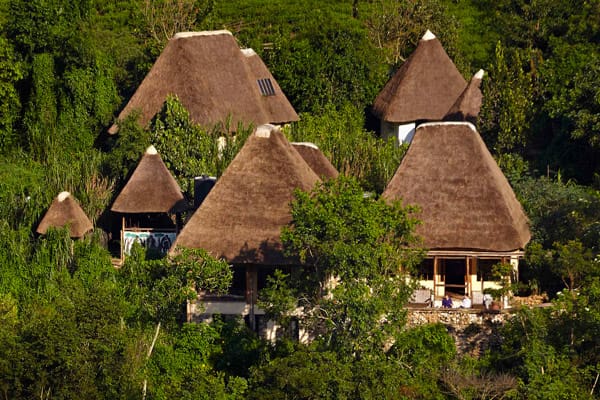 Volcanoes Safaris, the leading luxury lodge company in Rwanda and Uganda, is pleased to announce that all of its four lodges have been awarded in the 30th annual Condé Nast Traveler Readers' Choice Awards. Amongst the accolades, the four Volcanoes Safaris Lodges, Virunga Lodge, Mount Gahinga, Kyambura Gorge Lodge and Bwindi are included in the Top Resorts in Africa category. Volcanoes is the only company to have its three properties in Uganda included.
Over 300,000 readers submitted millions of ratings and tens of thousands of comments, voting on a record-breaking 7,320 hotels and resorts, 610 cities, 225 islands, 468 cruise ships, 158 airlines, and 195 airports.
"We are thrilled that Condé Nast Traveler readers selected the Volcanoes Safaris lodges as some of their top choice hotels in Africa," states Praveen Moman, Founder of Volcanoes Safaris. "As a company, we are dedicated to ensure our guests have a rich experience celebrating the great apes and the unique culture of the communities in our neighborhood. It is an honor to receive this recognition as we celebrate our 20th anniversary".
The Condé Nast Traveler Readers' Choice Awards are the longest-running and most prestigious recognition of excellence in the travel industry and are commonly known as "the best of the best of travel." Under Editor in Chief Pilar Guzmán, the Readers' Choice Awards have become more selective and specific to the passions that inspire today's travelers.
The Readers' Choice Awards are announced in the November issue of Condé Nast Traveler, on newsstands nationwide on October 24, 2017. The full list is published exclusively online, at www.CNTraveler.com/rca.
For further information about our lodges click
here
.
Watch our new Magical Virungas video
here
.