Volcanoes Safaris is proud to announce that the upgrade of one of our Safari lodges in Uganda, Bwindi Lodge is complete! During 2017, the lodge has been progressively renovated and all areas have fully reopened in January 2018. The luxury forest lodge in Bwindi now features a redesigned guest lounge and dining area that bring the feel of the forest into the stylish interiors.
A newly designed outdoor terrace gives dramatic views of the impenetrable forest. The individual bandas, each having their own view of the forest, have been upgraded with luxury new interiors.
The newly built Forest Spa is due to open in April.
Lounge, Dining Room & Outdoor Terrace
The lodge's ​beautiful outdoor terrace ​has been ​extended, giving clients dramatic, intense views of the forest, whilst enjoying an evening cocktail or Ugandan BBQ on the terrace.
The lounge has a new central fireplace with relaxing seating areas, providing a great focal point for guests to unwind and enjoy evening drinks after their gorilla tracking experience. The refurbished dining room allows for great forest views during the day, and a warm, cozy setting for dinner.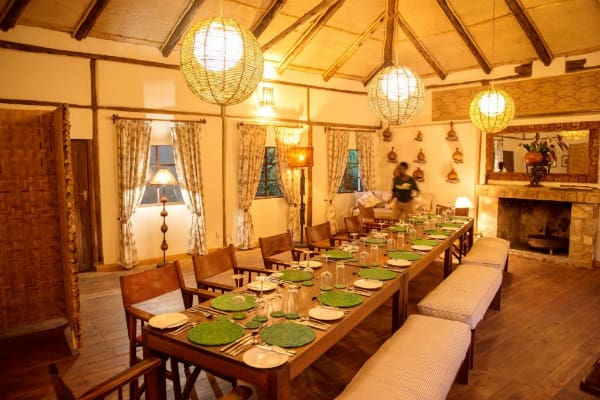 Luxury Bandas
The eight bandas have been restyled with warm luxurious interiors and inviting four-poster beds and locally inspired furniture​.
Culinary Delights
A creative blend of the culinary highlights of Ugandan and European dishes are served using freshly grown ingredients, including the traditional Luwombo chicken wrapped in banana leaves.
Guests will love the new delightful canapé​s​, ​exotic​ cocktails like the Passion Fruit Mojito and premium wines and whiskies.​
At the award-winning Bwindi Bar informal local tapas are served in the wonderful garden overlooking the forest. Guests can even make their own "rolex" wrap. It's like the Harry's Bar of Bwindi!

Butler Service
Guests have a personal butler throughout their whole stay who will look after every need.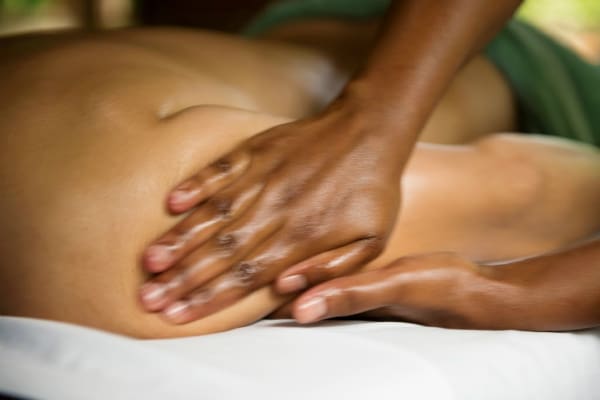 The Forest Spa 
​The Forest Spa Humula mw' Ishamba will open in April.
Guests can relax and unwind in the tranquil wellness space, and enjoy a massage surrounded by the sounds of the forest.
The massage room for couples overlooking the Bwindi Impenetrable Forest is magical. The lodge gardens provide lemongrass, tea, eucalyptus and other aromatic plants for the treatments based on forest rituals.
Safari Itineraries
Visit the newly refurbished Bwindi Lodge as part of the 7-Day Kyambura and Bwindi Safari or the 4-Day Bwindi Safari.
Guests can arrive at Bwindi Lodge by scheduled or private flights from Entebbe or by helicopter from Kigali.
Bwindi Lodge is also available for exclusive-use villa bookings. Please contact the Volcanoes Safaris sales team for more information.