To celebrate the building of the Gahinga Batwa Village, a film entitled The Batwa of Mgahinga has been launched.
Click here to play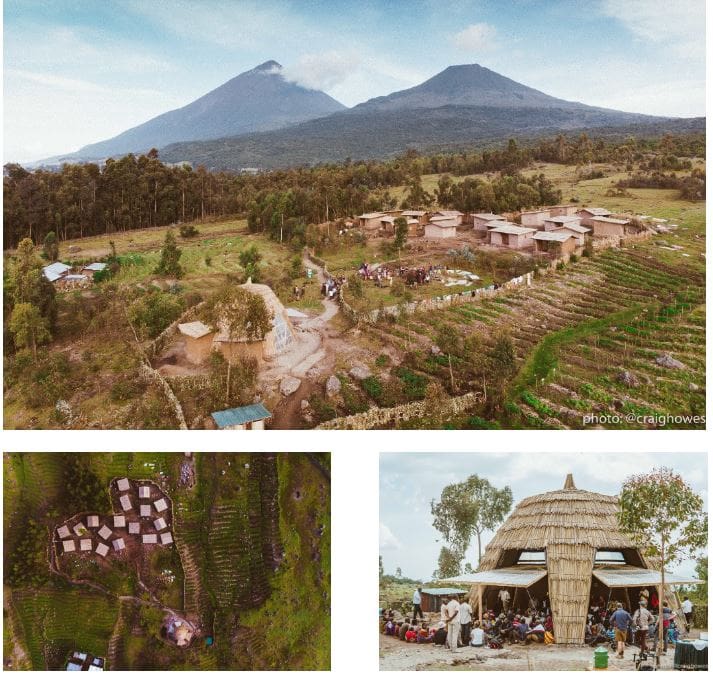 Updates from the Gahinga Batwa Village
About 10 acres of land has been purchased to allow them to build homes, a community centre and have land for agricultural and recreational use.
The Batwa harvested the first season of their produce in June 2018 and next season they expect to sell some of it to the neighbouring markets to earn a livelihood.
12 sheep and 2 goats have been bought thanks to profits from the sale of Batwa crafts at the Vocational Centre and to the Batwa dancers' performances.
The next priorities of the project are to improve health, provide water and set up adult literary classes.