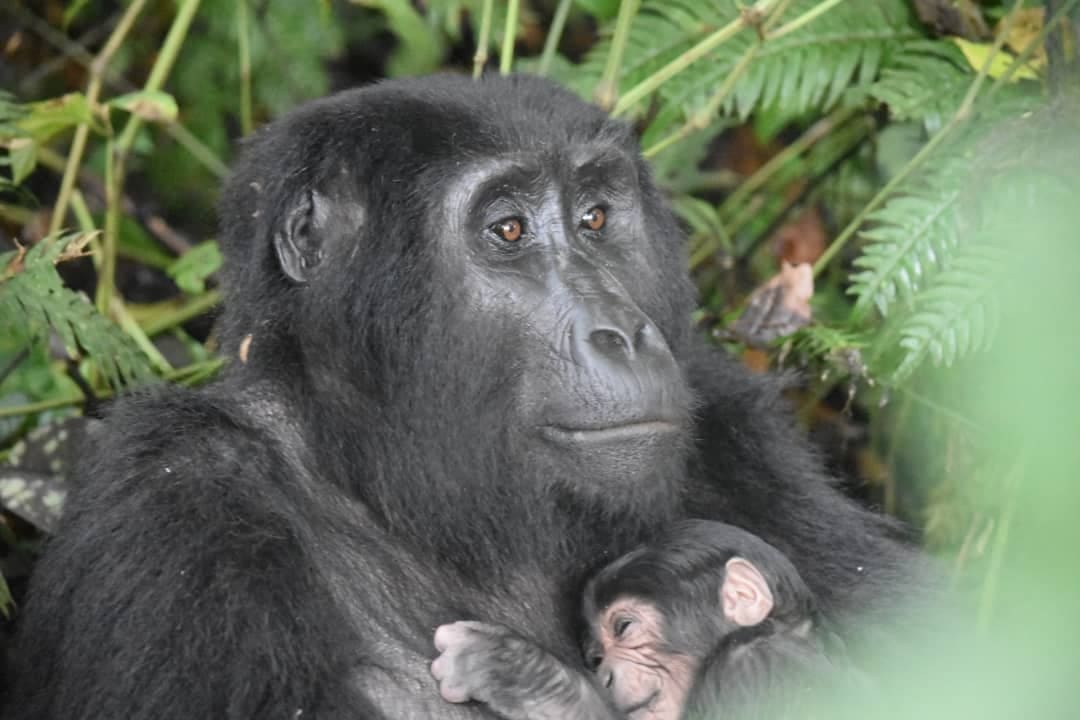 Five baby gorillas have been born in Bwindi Impenetrable National Park in six weeks! Two newborns were recently spotted with their mothers Kibande and Ruterana in Rushegura family found in the Buhoma sector.
This is Kibande's third and Ruterana fifth offspring, the family now raises to 18 members.
Bikenge from the Mapuwa family in Virunga National Park DRC gave birth to a baby gorilla. With this newborn, Bikenge is a mother of three and the group has increased to 26 individuals.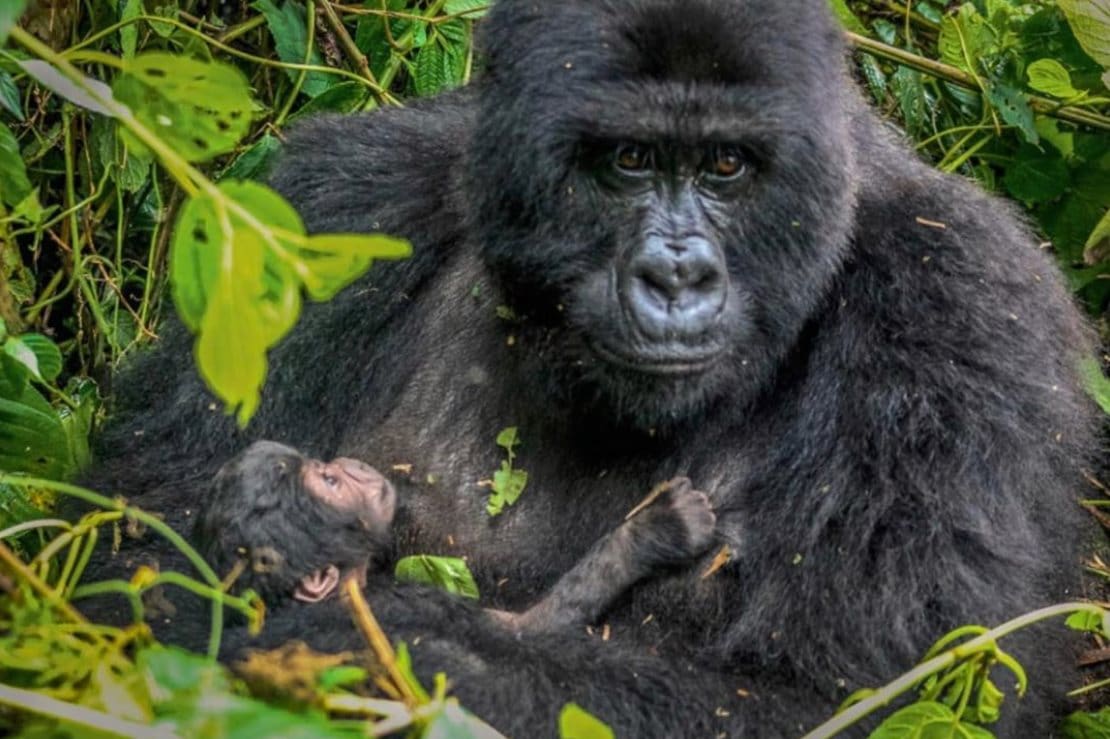 Bristol Zoo also welcomed a baby gorilla, the keepers were excited to find the newborn in the arms on its mother Kala who had lost her first baby last year. Lynsey Bugg, the zoo's curator of mammals, said: "It is so lovely that she was able to give birth naturally and baby and mum are really well."
The newborn joins the group of six gorillas at the zoo, which is part of the breeding program.
Every birth is a success for the species and Volcanoes Safaris is always happy to receive such good news!