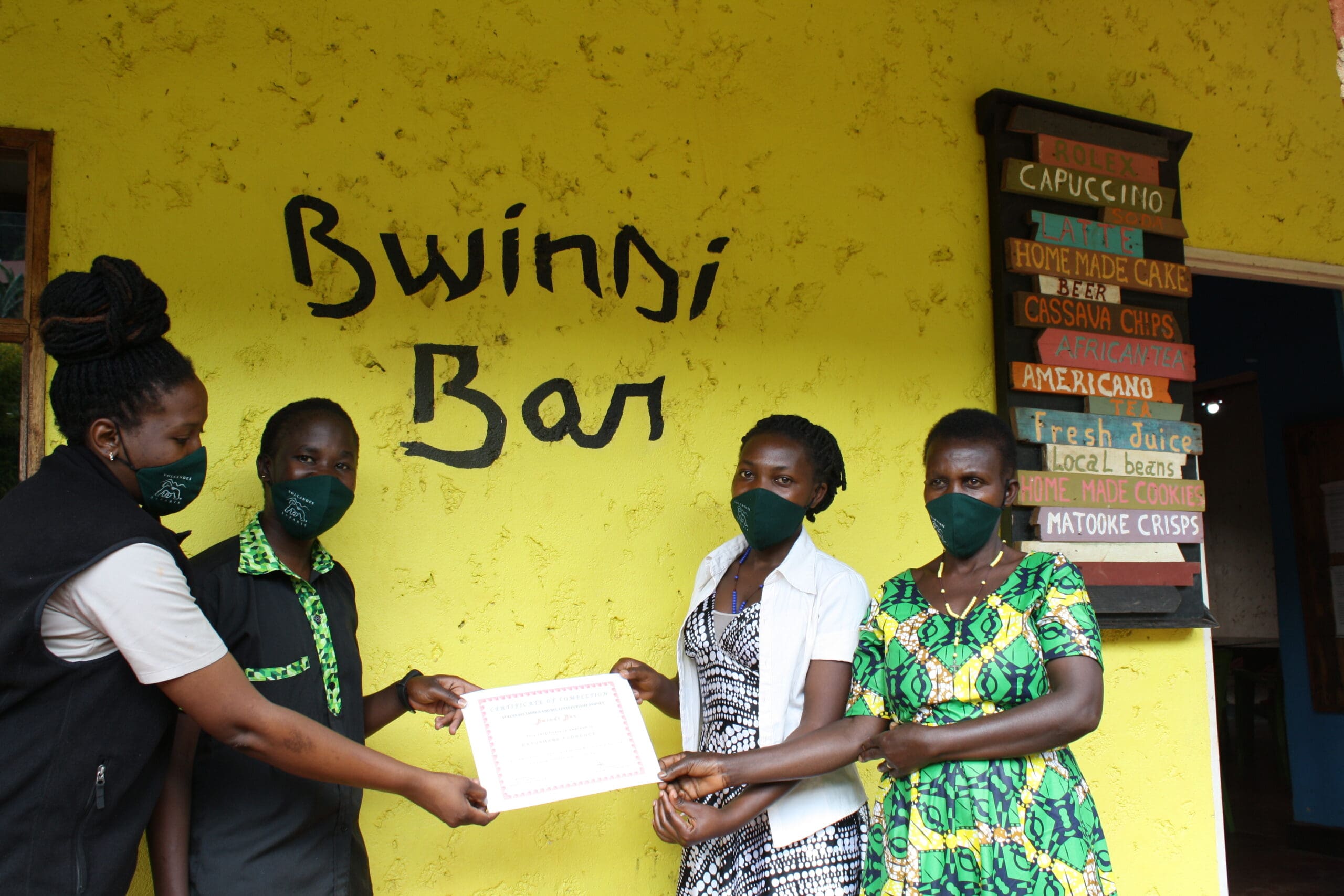 Bwindi Bar, the 'Harry's Bar of Bwindi', on Buhoma high street near Volcanoes Safaris Bwindi Lodge, held a graduation ceremony recently for the latest graduates of its award-winning practical hospitality training program.
Six trainees, all from the local community around Bwindi Lodge, successfully completed the three month training course. It provides practical experience and an introduction to the hospitality industry to young people. The training helps graduates get skills and support in finding jobs in Volcanoes Safaris lodges or other lodges and hotels in the region.
The recent training program at Bwindi Bar has conducted in partnership with DEG as part of a series of projects for Covid-19 healthcare and training to support communities in Rwanda and Uganda. Please read more here.
Volcanoes Safaris lodge guests can experience and participate in a variety of conservation and community projects during their stay at our lodges.
Please support Volcanoes Safaris by voting for us in the T&L World's Best Awards and the Conde Nast Traveler annual Readers Choice Awards.