During a recent long holiday weekend, guests at Bwindi Lodge joined in with chefs Lucky and Lawrence to learn how to prepare and cook local Ugandan dishes!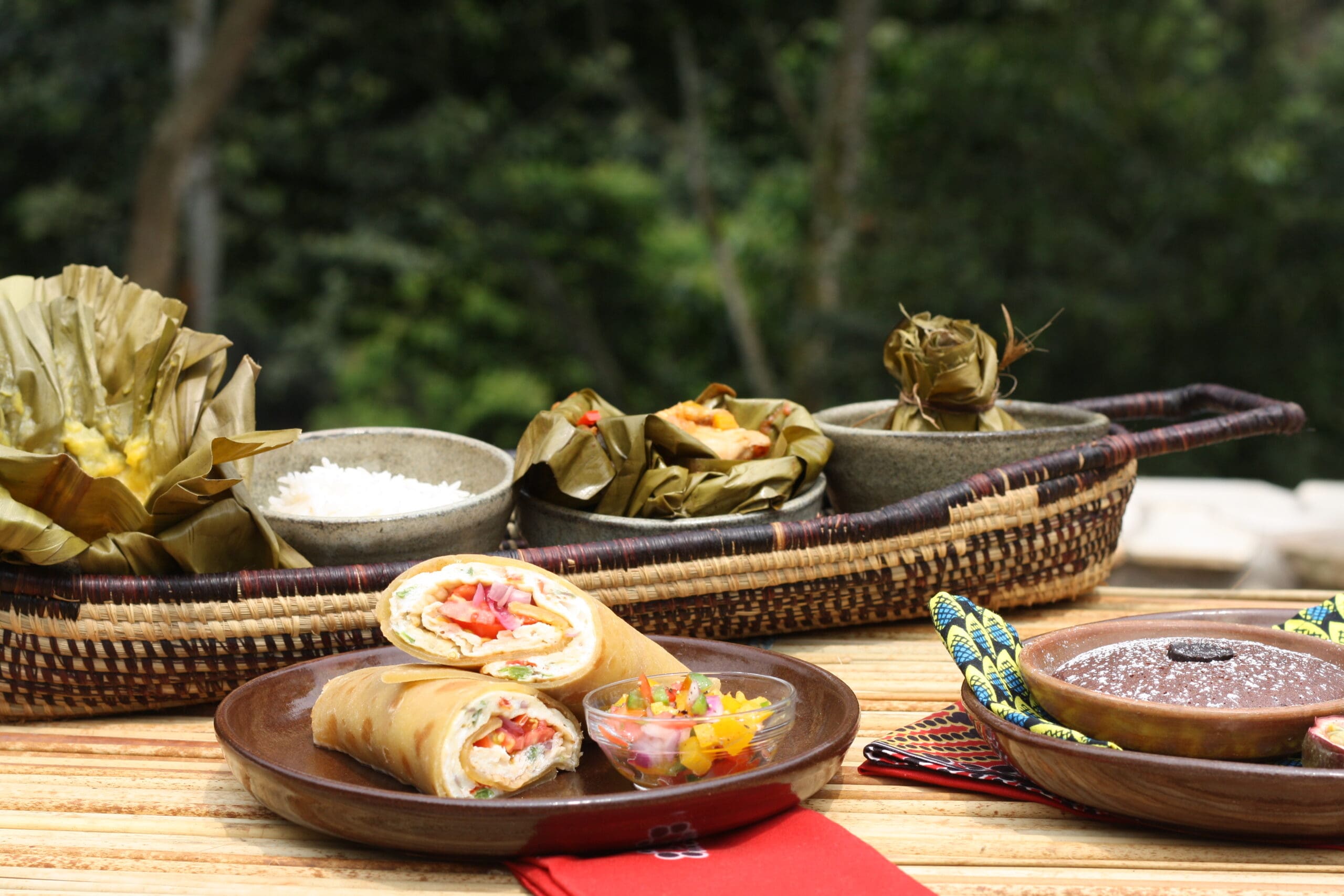 Chicken Luwombo is a popular local Ugandan dish. Referred to as a royal dish, it is very rich and carefully prepared and served. It is usually served at a Uganda engagement ceremony (Kwanjula) when the family of the groom visit the parents of the bride-to-be to offer gifts and state their intentions for marriage and when they are treated like VIPs. The chicken is carefully stuffed with matoke, rice and groundnut sauce, together with delicate herbs. It is then wrapped and steamed in banana leaves to make it succulent and flavoured with the juices of the ingredients used. It is then servers with great stye to the guests together with accompanying vegetables and of course soft drinks or beer and wine.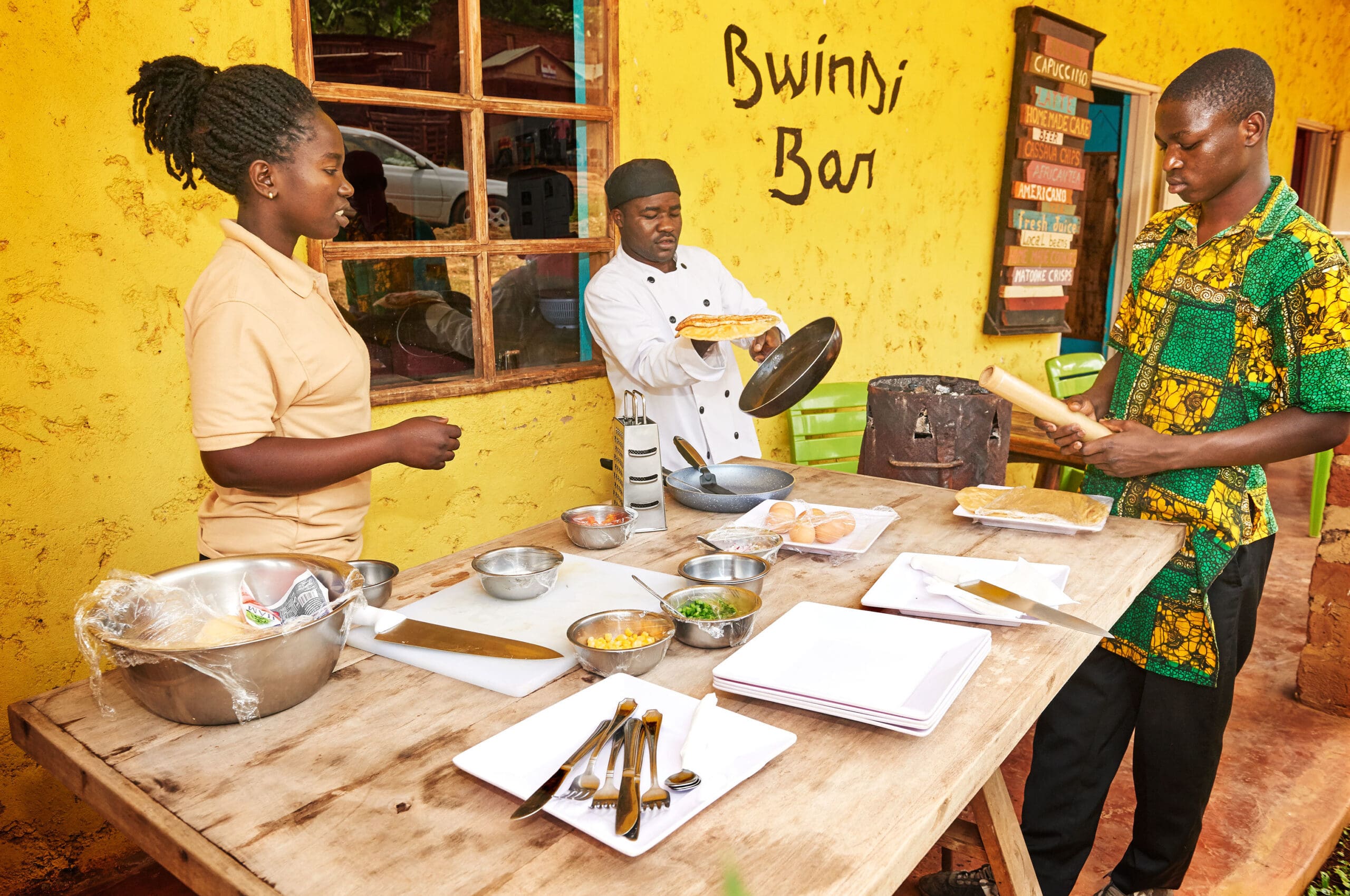 The guests also made the famous Uganda 'Rolex' wrap or Lolex as it is often called. The Lolex is made with chapati and eggs and us immensely customisable to the needs of the guest. Some people like it just with eggs, others with onions and seasoning and tomatoes. It is so tasty you can end up eating several at a go! It is served to lodge guests, park staff, and community members at Bwindi Bar, which provides hospitality training for local youths living around Bwindi Lodge. Read more about our community projects here.