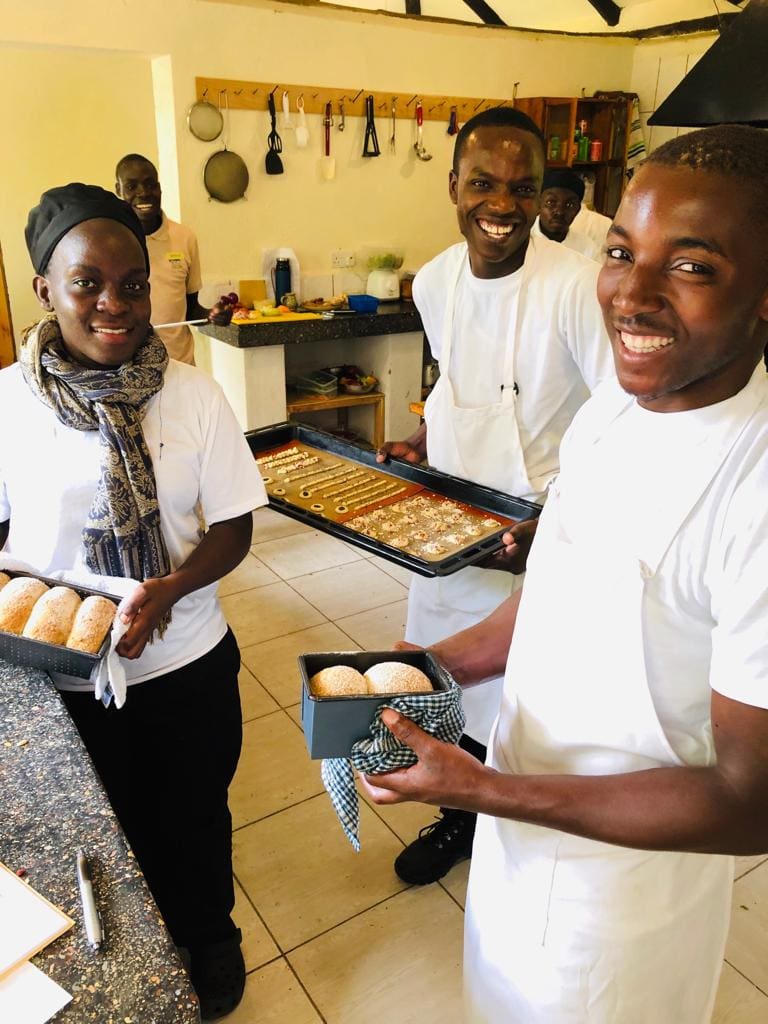 Meet Chef Alfred, head chef at Mount Gahinga Lodge in Uganda. Alfred joined Volcanoes Safaris as a kitchen porter in 2018 and after completing his chef training in September 2019 now leads the kitchen team in Gahinga.
Alfred's favourite dinner menu is the cucumber, papaya and watermelon salad for starter, slow roasted pork with mashed Kisoro 'Irish potatoes', followed by fresh mango and passionfruit dessert.
Volcanoes Safaris chef training programs are designed and run by our in-house management training team in conjunction with Guy Krenzer and Stephane Chiceri, renowned chefs from Le Nôtre in Paris. Our recipes and menus feature regionally inspired dishes with a focus on homegrown, organic ingredients, locally sourced from the communities surrounding the lodges, with recipes combining local cooking methods, outdoor cooking and guest participation.