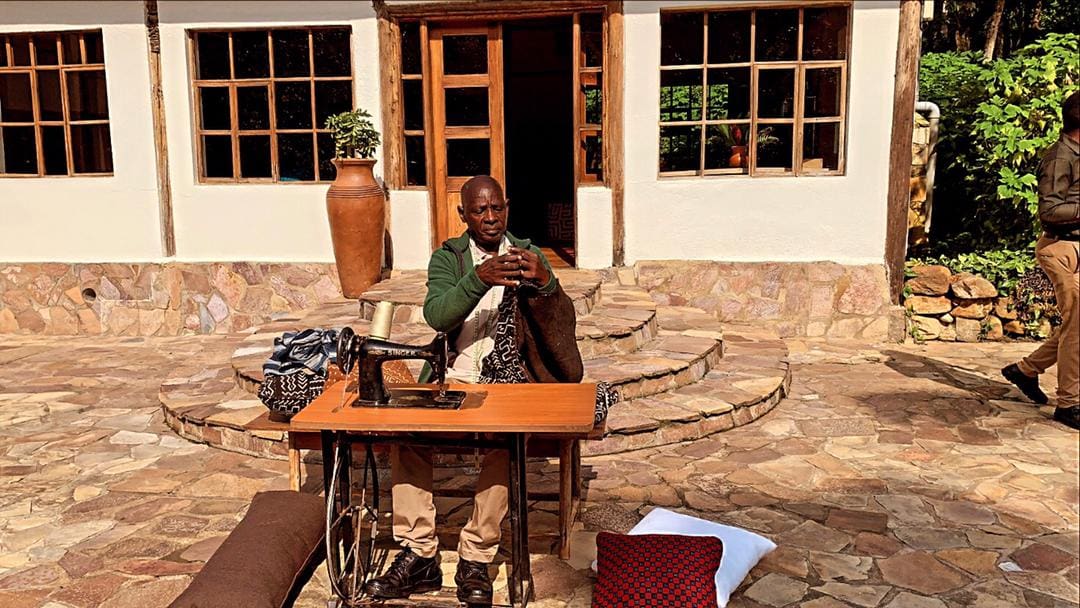 Over recent years we have increasingly designed and made our own furniture and decorative items at our own lodges. Each lodge has a dedicated team of craftsmen and women who make the items required, following the designs suggested by our design team – Praveen, Kevin, Stuart and Cyprien. This means from upholstering sofas to armchairs to making lamp stands and lamp shades light fittings, to blinds and curtains our own team of fundis will have a go. The art of making a cushion or basket work chairs supports local communities. Wherever possible we use materials and fabric from local suppliers, and then create our own hand-made items on site. It's amazing how the local welder who normally makes mundane goods can suddenly make a fun lamp.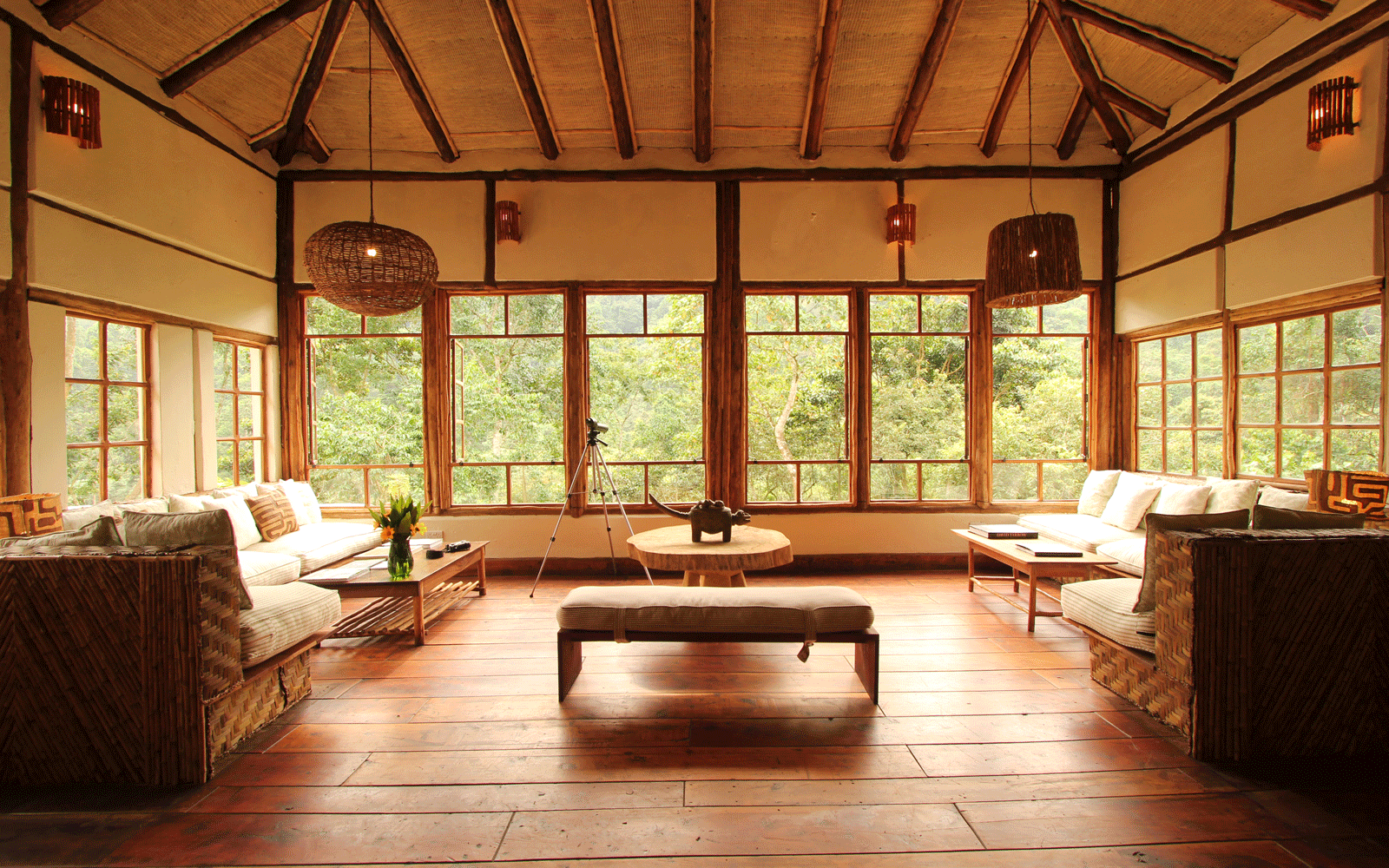 Nizeyimana Elasto is the head tailor at Virunga Lodge and has been with Volcanoes Safaris since 2004. He's an expert upholsterer and also has an assistant Wicliffe to help to do the endless upholstery work required at lodges. Along with Cyprien Serugero, Volcanoes Safaris Construction Manager, he has been leading our reimagining project at Virunga Lodge, which you can read more about here.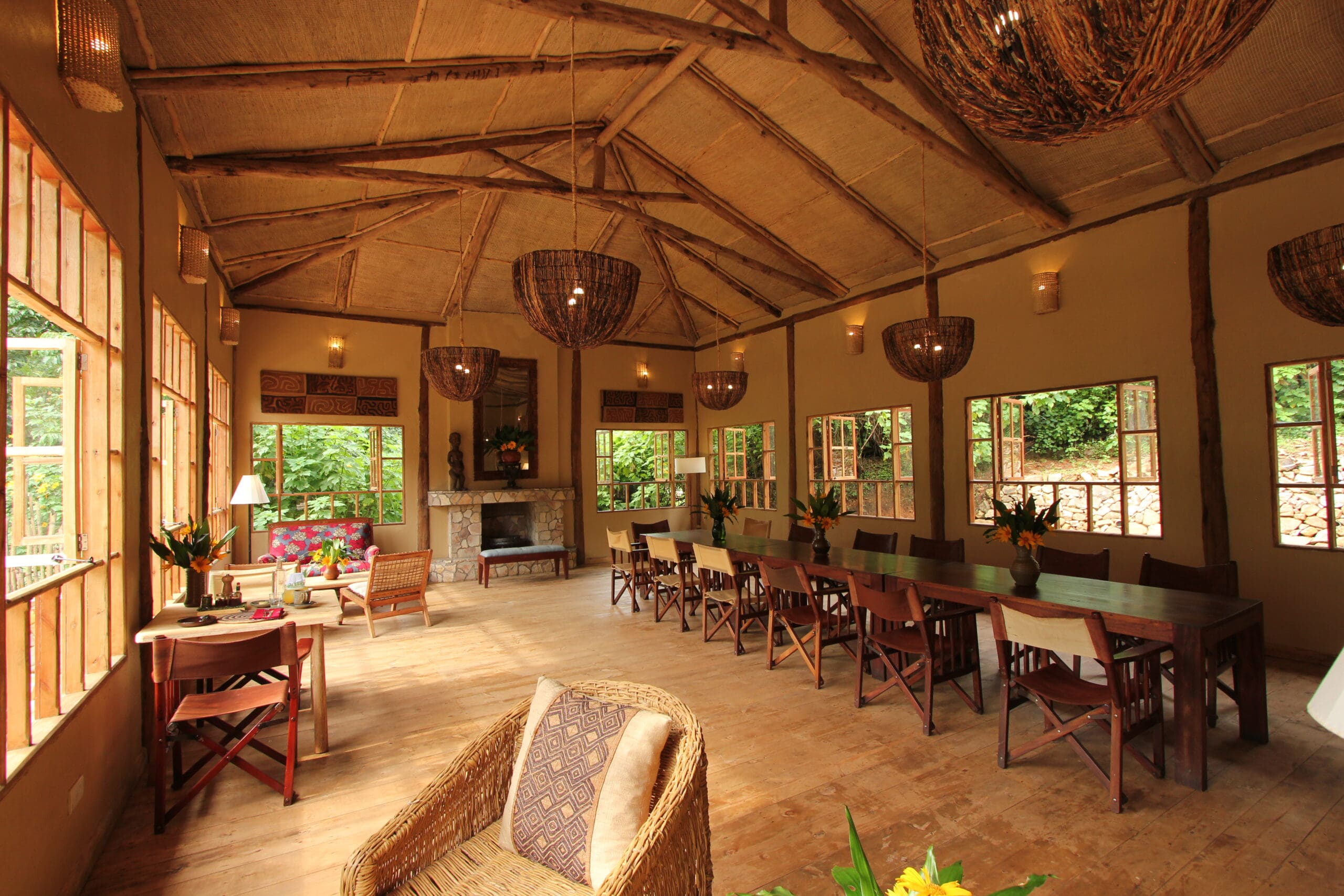 Praveen Moman, founder of Volcanoes Safaris says "Design, decoration and style are very personal issues. Everyone has strong and often opposing views. For me it is important for a space to have an undesigned look so it appears to have no formal design, yet is has a clear framework of design and aesthetics without being like a conventional hotel room. Our primary style is derives inspiration from many sources: from the homes of African villagers, the landscape, the handmade approach, the understated style of hotelerie in Europe and the improvised design by eye rather than the obviously contrived (called kinege in Swahili)".
Read more here about the design style and ethos of Volcanoes Safaris.