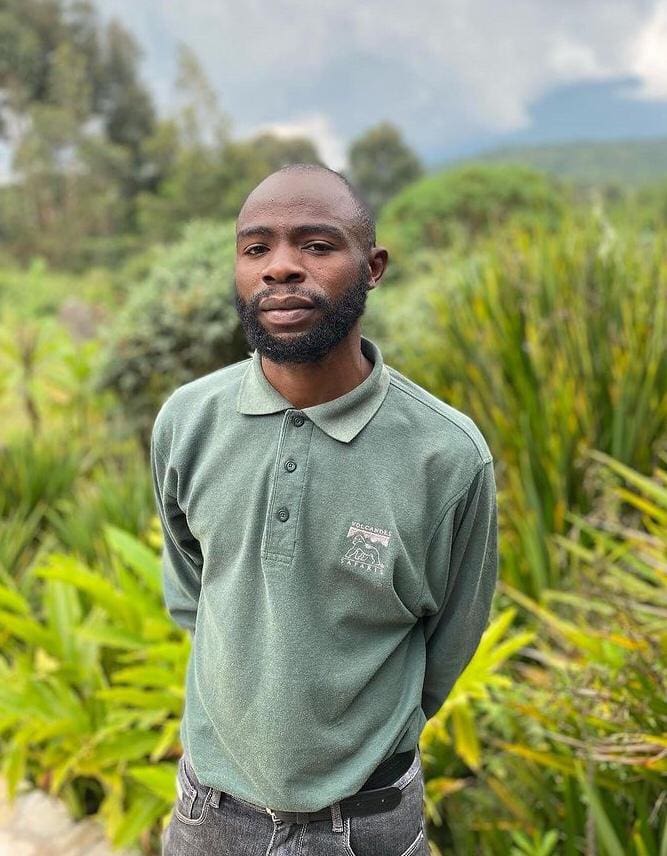 Meet John Bosco Tukamuhabwa, Construction Supervisor at Mount Gahinga Lodge. John Bosco manages the construction team and fundis at the lodge.
All lodge buildings, furniture, decoration and lighting are hand made on site by our team, using local materials and building styles.
All Volcanoes lodges have been upgraded and reimagined in the last three years as part of a strategic program to complete the transition from simple camps first established around the gorilla parks almost 25 years ago, to luxury lodges today.
To book your stay at Mount Gahinga Lodge contact us at enquiries@volcanoessafaris.com