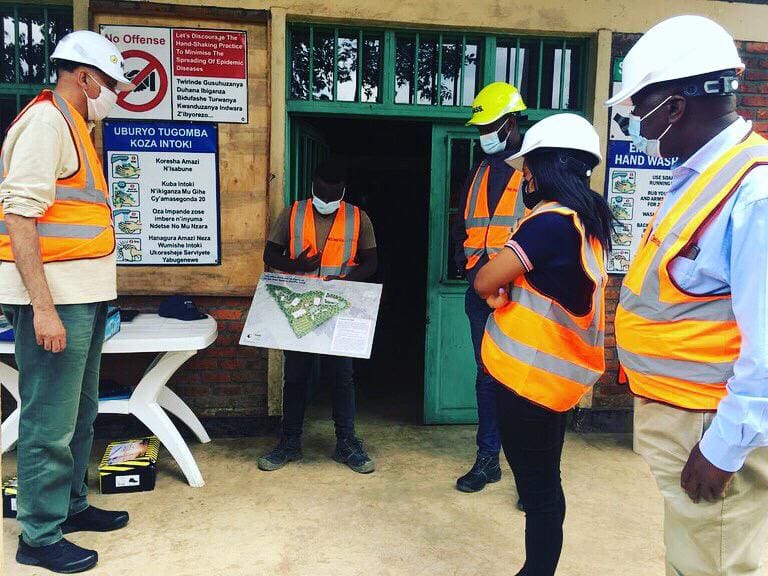 Praveen Moman and the Volcanoes Safaris team recently paid a courtesy site visit to the new Ellen DeGeneres Dian Fossey Gorilla Fund Campus at Kinigi, near the Park HQ of Volcanoes National Park in Rwanda.
Volcanoes National Park, Dian Fossey Gorilla Fund International and MASS architects are long-standing partners and friends of Volcanoes Safaris.
In 2002, Volcanoes Safaris had the privilege of organising the first visit of the Dian Fossey Gorilla Fund Board to Volcanoes National Park after the conflict, to mark the 100th anniversary of the discovery of the gorilla by Robert Von Beringe.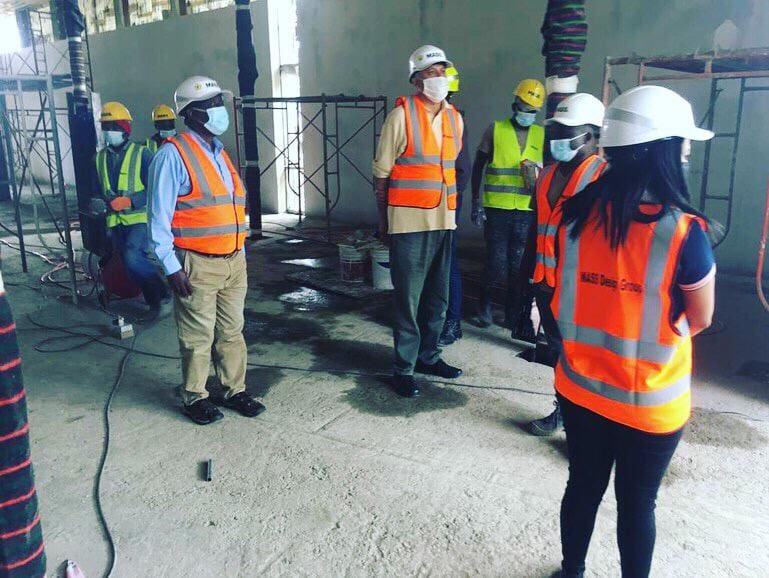 From 2003 to 2006 the Volcanoes Safaris Business Linkages Challenge Fund helped kickstart tourism around Volcanoes National Park.
MASS Design Group, established in 2008, is an innovative architectural and design practice based in Rwanda and have held several retreats for their staff at Virunga Lodge, built by Praveen Moman, the first lodge to be built by an international company near the gorilla park in 2004.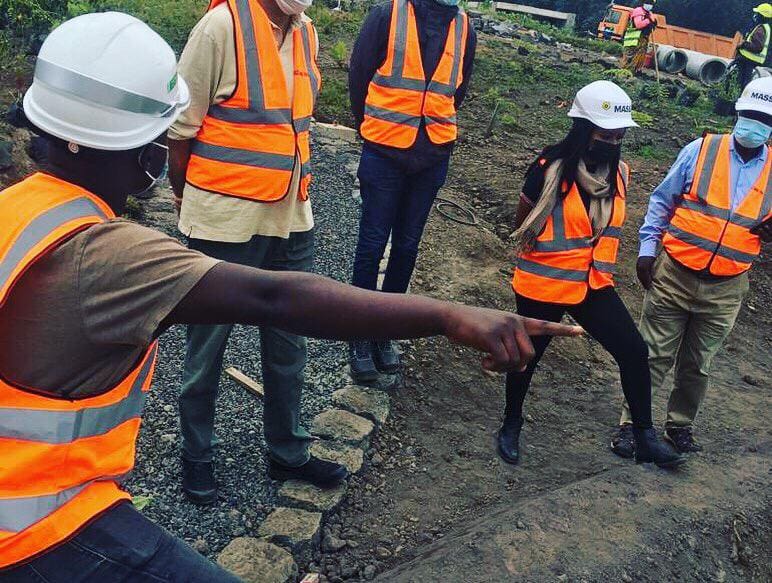 They have held meetings in the Dian Fossey Map Room built at the Lodge in 2017, to mark the 50th anniversary of the setting up of the Karisoke Center by Dian Fossey.
It was a pleasure for the Volcanoes team to see the progress at the Ellen campus and to build on our long standing connections to the institutions around Volcanoes National Park. We are excited that the Ellen Campus will be completed in early 2022 and to be a partner of the Dian Fossey Gorilla Fund at the Campus. The Campus will be another major addition to the huge progress that has made around Volcanoes National Park since it reopened twenty years ago.