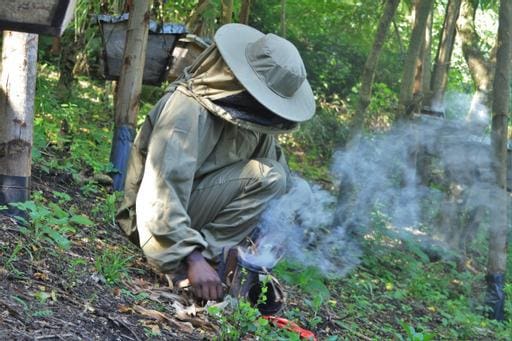 The Kyambura Bee Keepers Co-Operative have been producing honey in Kyambura since 2012.
Volcanoes Safaris Partnership Trust recruits and trains people from local communities in beekeeping.
The income from sales of the honey to Volcanoes Safaris Lodges and their guests makes the project sustainable and improves the livelihoods of people living near Kyambura gorge and Queen Elizabeth National Park.
There is a double benefit – elephants detest bees! Hives are used as fencing on land bordering the park, helping to deter elephants from raiding crops and so reducing human-wildlife conflict in the area.
To support the project please follow this link to read more.