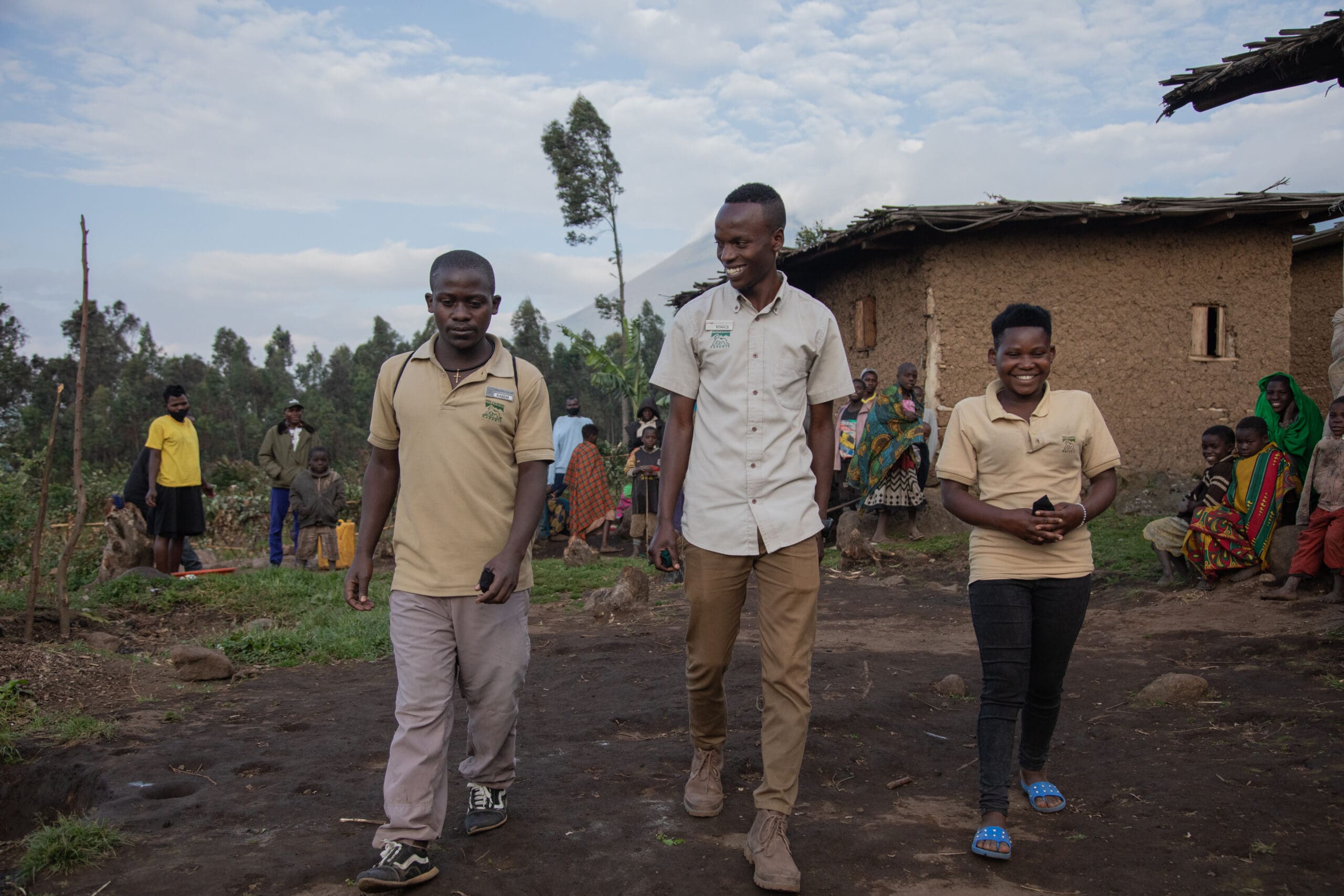 We are proud to introduce you to Nyiramahirwe Claudine and Nsengiyumva Kabeni, community guides working at Mount Gahinga Lodge.
Both Claudine and Kabeni live in the Gahinga Batwa Village which was established in 2018 to provide a home to a community of 120 Batwa. Initially working in the Vocational Centre making and selling crafts, they have both progressed to guiding lodge guests on community walks.
The Gahinga Batwa Village, Vocational Centre, and Heritage Trail all allow guests at Mount Gahinga Lodge to share, experience, and help preserve the history of the ancient Batwa culture as well as giving communities living around the lodge an income and improved livelihood.
Follow this link to read more.