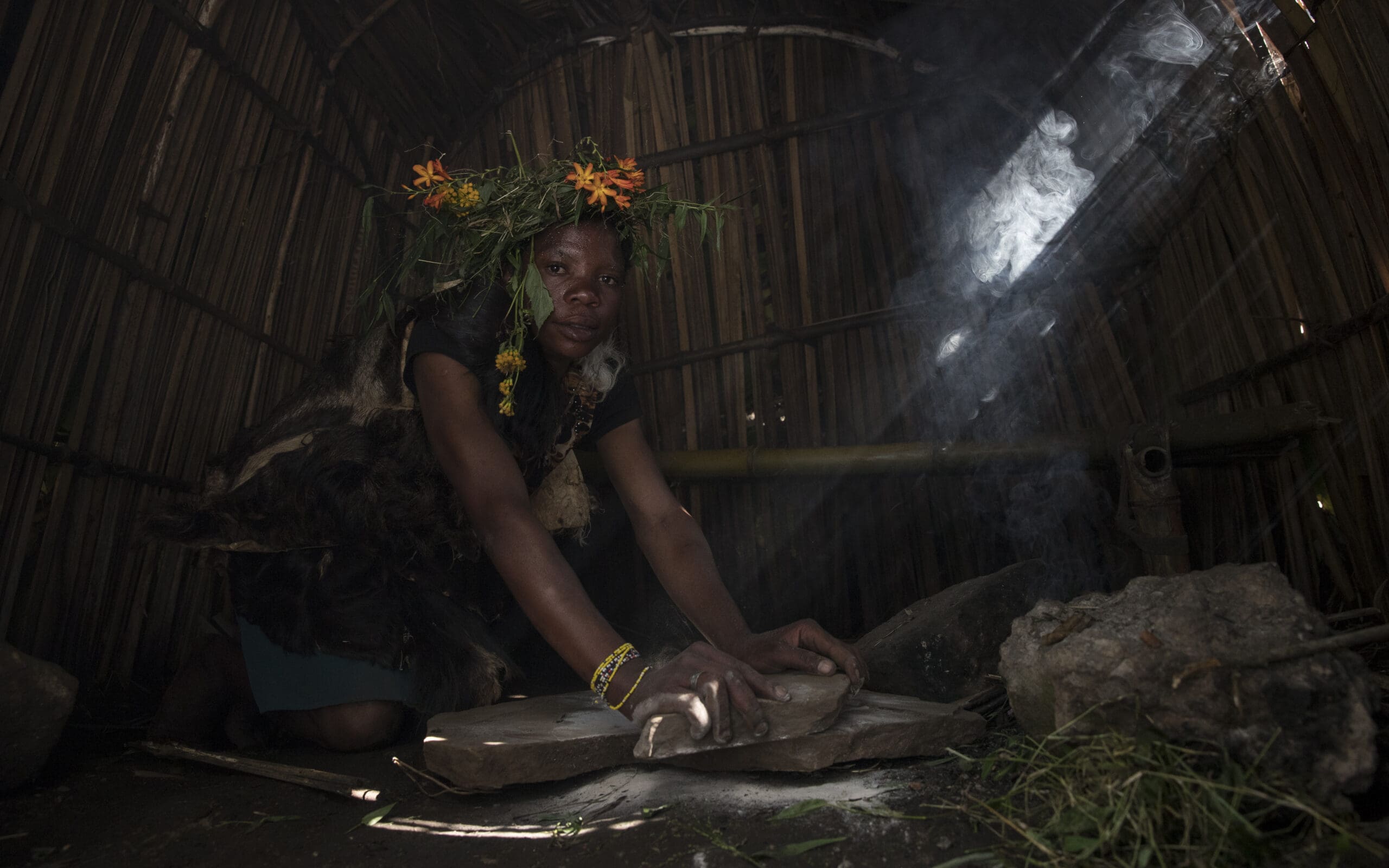 Guests at Mount Gahinga Lodge can take part in the Batwa Cultural Heritage Trail. Built on the Mount Gahinga Lodge property. The heritage trail consists of a demonstration-based herbal garden, a small collection of traditional huts and a short trail that allows the Batwa to demonstrate how they used to live, hunt, and collect honey and other resources from the forest.
The heritage trail is a project managed by
Volcanoes Safaris Partnership Trust
, a non-profit organisation that connects Volcanoes' Rwanda and Uganda lodges to the neighbouring communities and conservation activities. The VSPT aims to create long-term, self-sustaining projects that enrich the livelihoods of local communities, promote the conservation of the great apes, restore natural habitats and work with communities and institutions to reduce human-wildlife conflict.