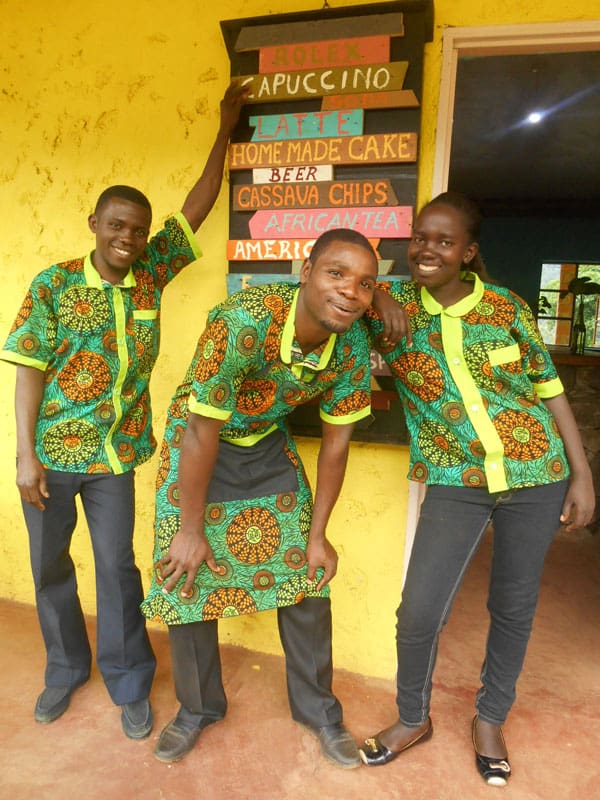 Uganda is home to some of the most exceptional safari lodges in Africa. We are thrilled to see Volcanoes Safari's unique Bwindi Lodge included in Flash Uganda Media's latest article listing the 10 best safari lodges in Uganda.
Bwindi Lodge, located just steps away from the starting point for gorilla trekking in the Bwindi Impenetrable Forest National Park, is the ideal spot for an unforgettable experience in Uganda.  Guests have access to a personal butler, complimentary massage, and the opportunity to visit Bwindi Bar – one of the many projects of Volcanoes Safaris Partnership Trust (VSPT).
Bwindi Bar is located on the Main Street of Buhoma, giving guests the opportunity to experience the true buzz and atmosphere of the local village. The bar is a practical training institution for local disadvantaged youths which arms trainees with the appropriate skills set to go on to gain successful employment in hospitality in the Bwindi area.
If this isn't reason enough to pay a visit, perhaps you can be incentivised by the variety of locally inspired food and drinks offered daily. These include the famous Ugandan 'Rolex' wrap and our signature 'Gorillini' cocktail!