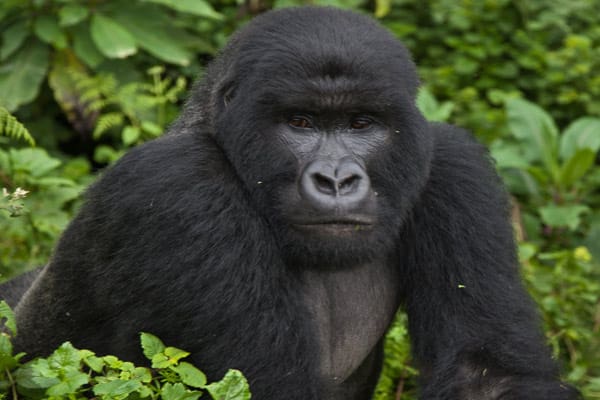 Fancy channelling your inner Dian Fossey? Tracking for rare mountain gorillas can only be safely undertaken in Rwanda and Uganda and here you can also stay in luxury lodges to make your stay even more epic.
Carefully located for optimum sightseeing results, you can embark on a number
of unique excursions from tracking the endangered mountain gorillas of the Bwindi Impenetrable Forest to summiting volcanoes, or simply sharing the heritage of the indigenous Batwa tribe.
Stay in the thick of the Bwindi Forest, or choose to stay below the Rwenzori Mountains on the Savannah Plains at the edge of the Queen Elizabeth National Park, or at the foothills of the Virunga Volcanoes – all situated in Uganda. Or stay in the hilltop lodge overlooking the Virunga Volcanoes and shimmering Ruhondo and Bulera lakes in Rwanda. Each lodge has its own breathtaking views and mystical setting.
Tour packages start from £3,890 per person.
Find out more at www.volcanoessafaris.com
By Staffordshire Living Magazine