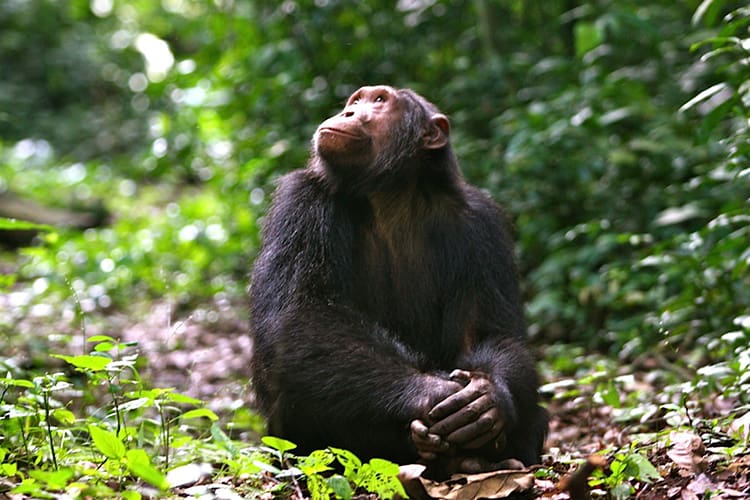 Volcanoes Safaris has launched an ecotourism project in a bid to preserve Uganda's Kyambura Gorge ecosystem.
Known as the 'Valley of the Apes', Kyambura Gorge is home to a rich collection of wildlife including chimpanzees, red-tailed monkeys and over 100 species of birds.
The Kyambura Gorge Ecotourism Project has played an integral role in the gorge's conservation since 2009, but hopes to reach new heights through its partnership with Volcanoes Safaris.
By connecting the luxury Kyambura Gorge Lodge with conservation and community activities, the project aims to protect the land's diverse range of fauna and flora, located in Queen Elizabeth National Park, Uganda.
Speaking at the launch of the Kyambura Gorge Project, Praveen Moman, founder of Volcanoes Safaris, said: "The Albertine Rift stretches from Murchison Falls to the Virunga Volcanoes. It is one of the richest areas of biodiversity in the world. It is also one of the most densely populated areas of Africa. The challenges of safeguarding habitats for wildlife, preserving wilderness, creating world class tourism products, maximising revenue from tourism, ensuring communities have a substantial stake, remain enormous. We are proud to make this significant contribution to the future of the Kyambura Gorge system."
Volcanoes Safaris has introduced a series of guided walks along the Lodge in order to allow tourists to experience the natural beauty of Kyambura Gorge first hand. Guests are also encouraged to plant a tree in order to show their support in for the gorge's growing conservancy area.