Style Me Pretty, Style Me Pretty Contributor
We know you've meticulously planned every detail of your upcoming honeymoon, down to the exact outfits you'll wear to breakfast, lunch and dinner, but if you're looking at your itinerary and seeing the last day is just being spent relaxing at your leisure, then may we suggest you make time for one last bucket-list worthy adventure to make this a true getaway of a lifetime?
We asked Black Tomato to share their top five honeymoon splurge ideas. They know just the special experiences to add on to help amplify your time away so that you'll remember the honeymoon far beyond the flight (or drive) home.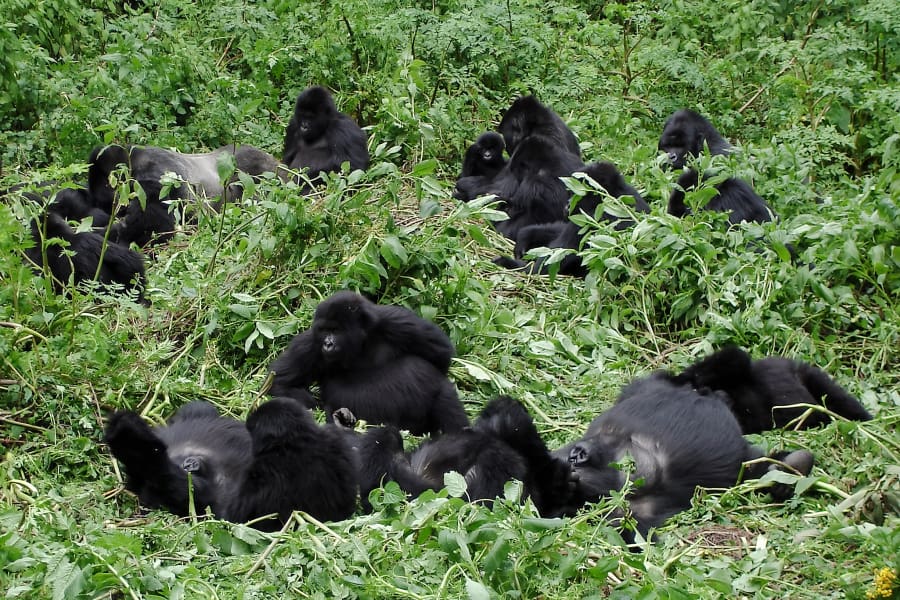 Gorilla Treks in Rwanda
Staying in the Virunga Lodge is an experience in itself, but for us adventure seekers, we've paired it with an outing to track an endangered gorilla family. The lodge will be your base camp for a few nights as you take in the remote region and perfectly-peaked volcanoes that extend along the border of Rwanda and Uganda. You'll get an early start and get up-close and personal with the apes by lunchtime. Keep your camera in hand, this is one photo opportunity you won't want to miss out on.
Bonus: For those who really want to remember this trip forever, Black Tomato will set you up with a Hollywood videographer to travel with you on your trip and film every last detail. There's no need to rush for that last minute photo op or selfie stick moment when you have a specialty curated video that will give you the chance to never miss that special moment.