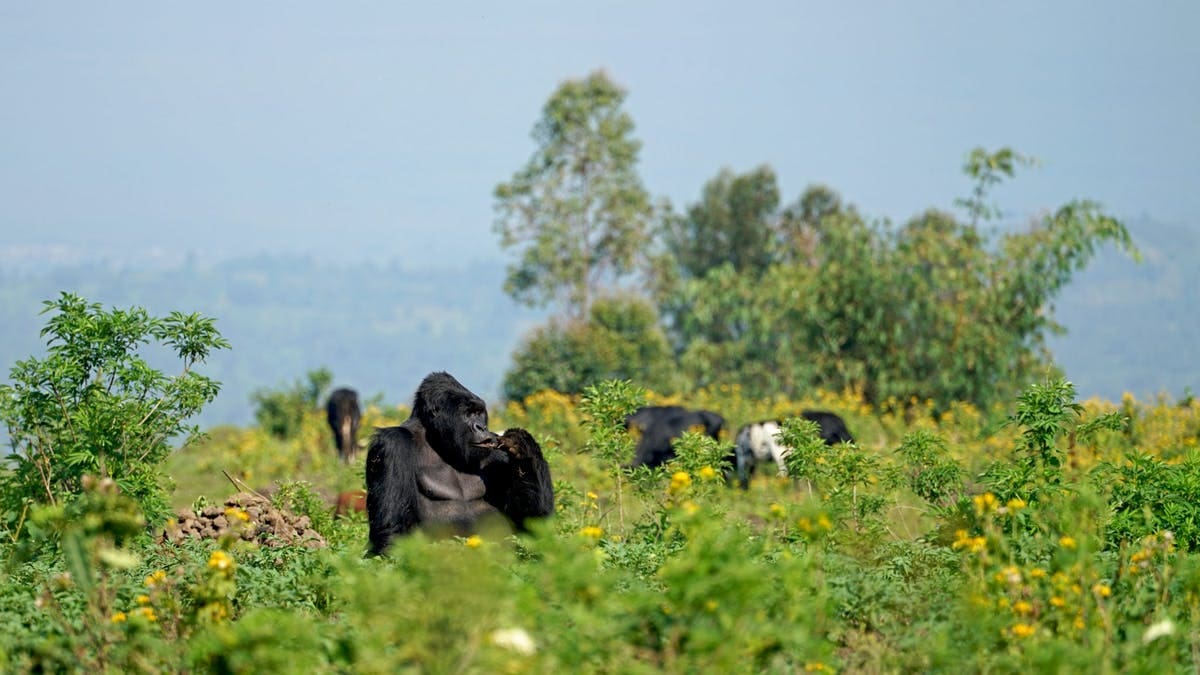 Meet mountain gorillas face to face in Rwanda
"As adrenalin-spiking animal encounters go, one of the most memorable adventures out there has to be hacking through the bamboo rainforest of the Virunga Mountains in Rwanda, to come face to face with a silverback gorilla in the wild. Stay at Virunga Lodge, a luxury safari lodge on the site where Dian Fossey (of Gorillas In The Mist fame) set up her first conservation camp.
Visitor numbers in Virunga are strictly kept at eight humans to each gorilla family per day, making tracking the gorillas intimate and refreshingly uncrowded. It almost feels like you're a family of humans going over to your gorilla cousins' for tea. Cousins who could rip your face off at any given moment.
Fortunately, these gorillas have all been carefully 'habituated' (gradually acclimatised to human presence by wardens over years before tourists are introduced), a process pioneered by Fossey. And it's gratifying to feel that the gorillas are gloriously untroubled by our squeaks of delight and the occasional shutter flash. They just keep on chewing bamboo, scratching around, doing their thing, and being totally awesome.
When Fossey began her research in 1967, the mountain gorilla population consisted of an estimated 240 primates. Happily, it's now risen to 900, but meeting the mountain gorillas is still a powerful reminder of just how fragile the world really is. The pulse-racing experience of seeking out these mighty apes through bamboo forests in the shadow of the dramatic, mist-shrouded Virunga volcanos is as thrilling as it is humbling."
Stay: Virunga Lodge
Ten individual luxury bandas (traditional-style huts) look out over mountains and lakes, while unashamedly vivid local fabrics are used to add a blaze of colour. Everyone gets their own fireplace, while laundry and boot-cleaning are gratis. And the romance factor is off the charts.