Founder Volcanoes Safaris
Praveen Moman grew up in the wilds of Uganda before the family became refugees to the U.K. After a career in the British Government and the European Union, he founded Volcanoes Safaris in 1997.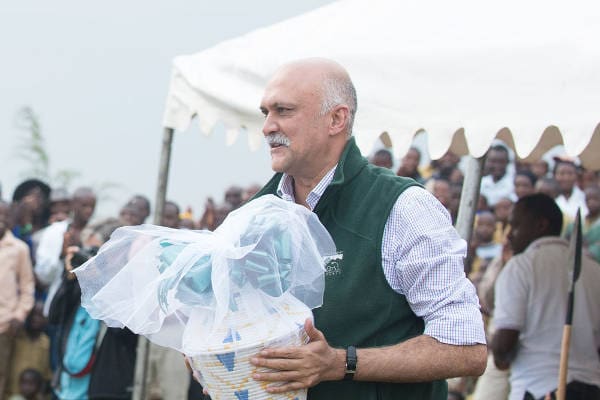 Volcanoes Safaris has been at the forefront of reviving ecotourism in post-conflict Uganda and Rwanda, centred around four lodges near the threatened gorilla and chimpanzee populations of the western rift valley. The lodges are sensitive to the culture of local communities, the need to use resources in a sustainable way and empowering local communities. In 2005 Volcanoes Safaris became a signatory to the UN Kinshasa Declaration on Saving the Great Apes.
The Volcanoes Safaris Partnership Trust (VSPT), a non-profit organisation was set up in 2009 to support community livelihoods and promote the conservation of the great apes.
Volcanoes Safaris has been recognised for its work and Praveen has been described as a 'visionary conservationist' by the Financial Times. In October 2021 Praveen was named winner of the Newsweek Future of Travel Awards. Educated at London and Cambridge University in the UK, Praveen is a trustee of Seva Mandir U.K, and on the Council of the Congo Basin Forest Partnership and on the Board of the Eastern African Association.
Follow this link to read Praveen's biography.
Click here to watch our new video
Praveen Moman: Celebrating Gorillas and Communities