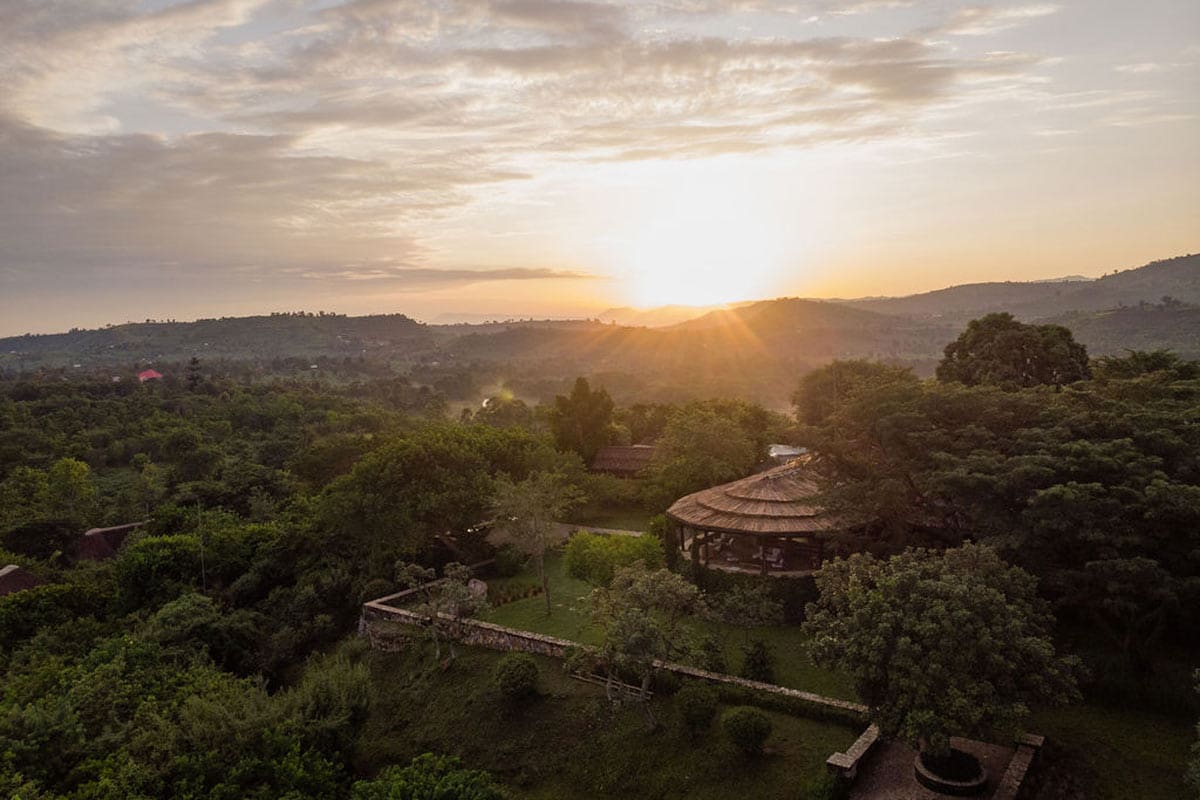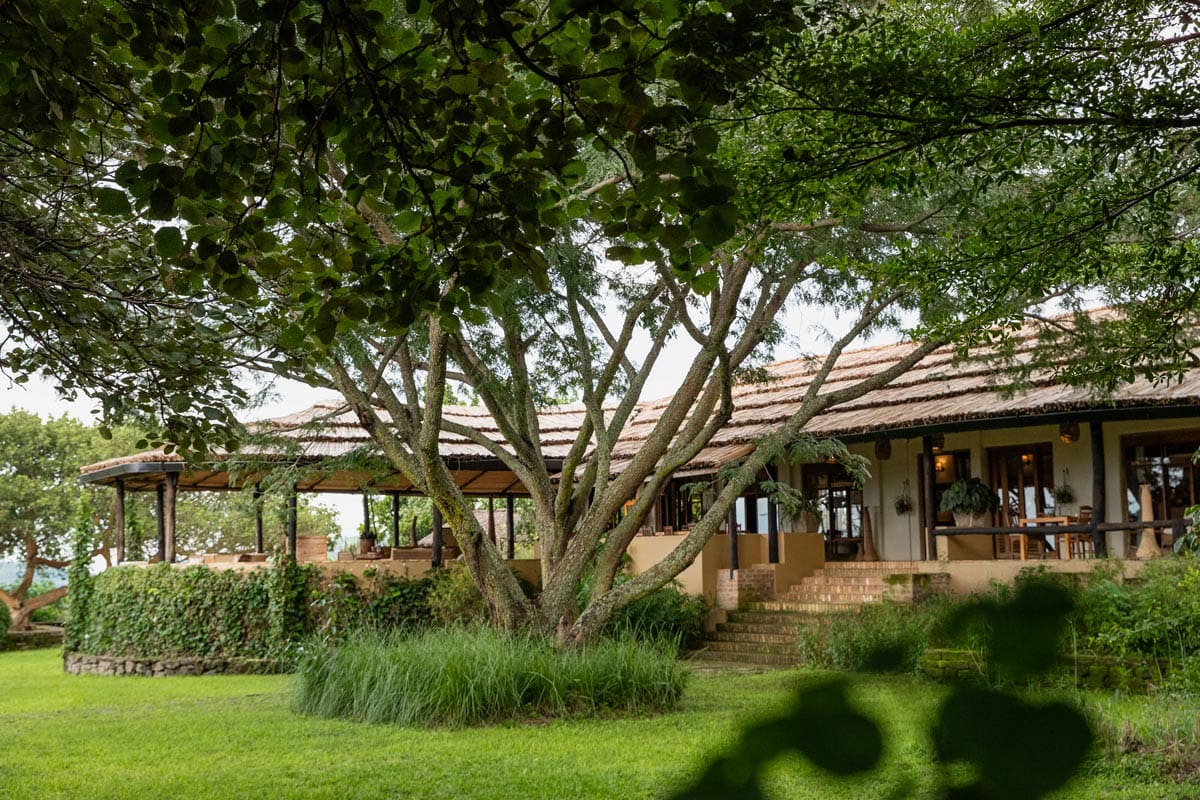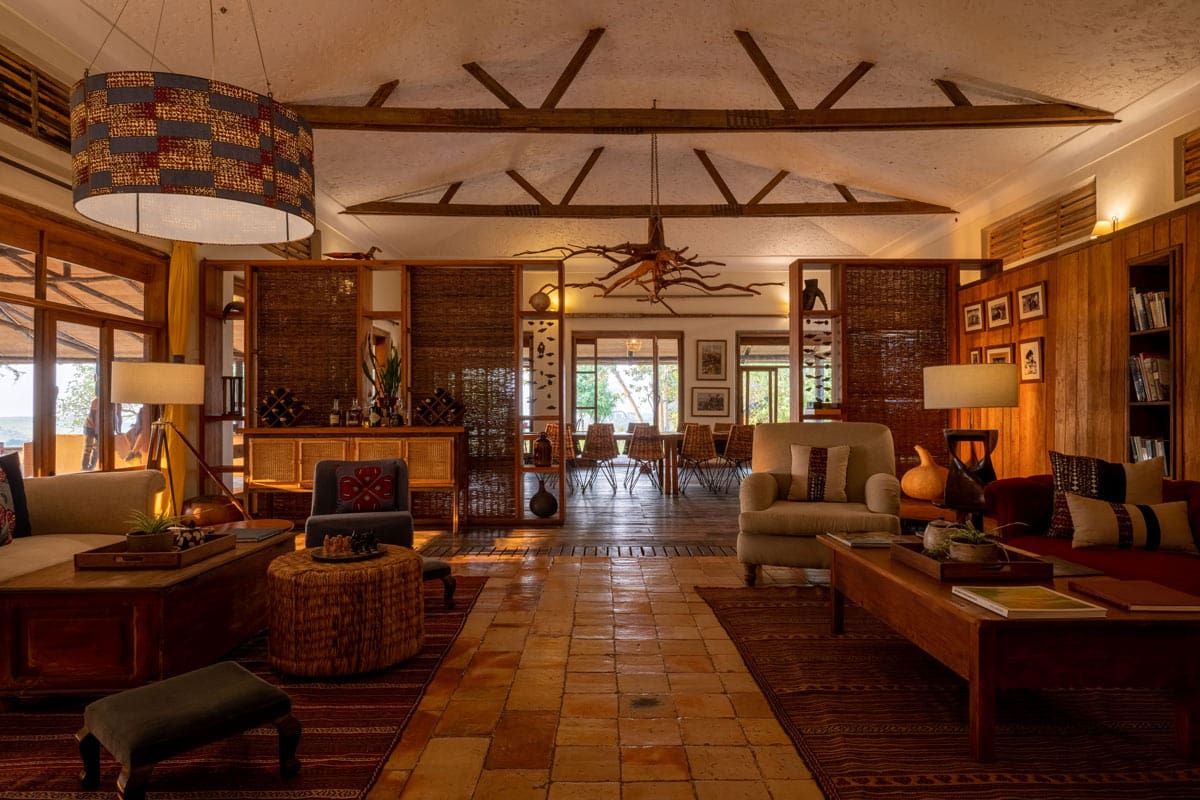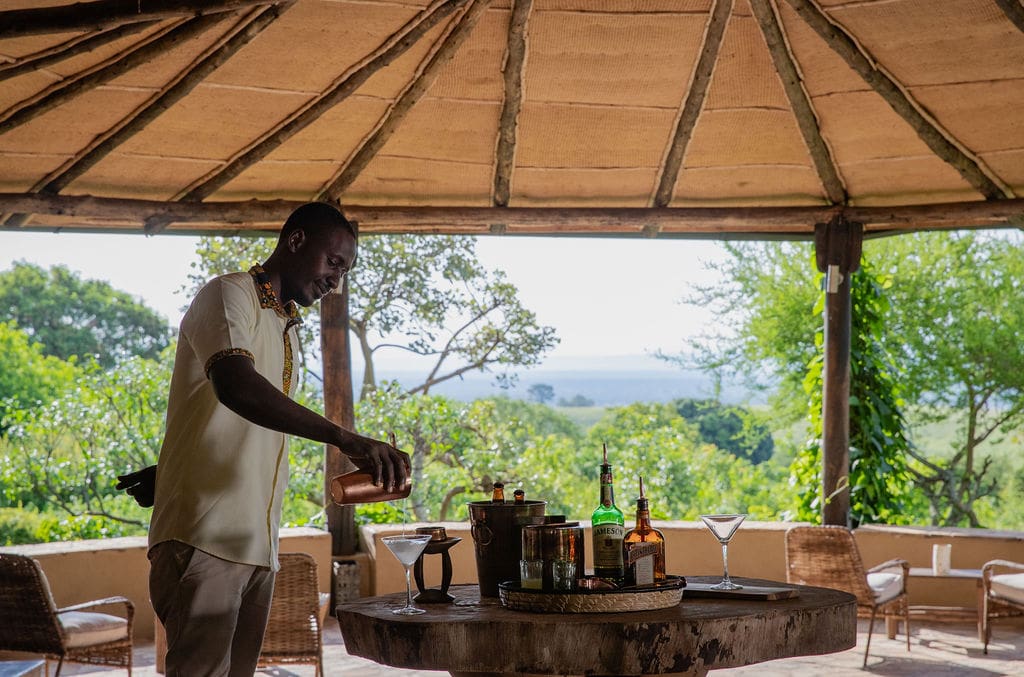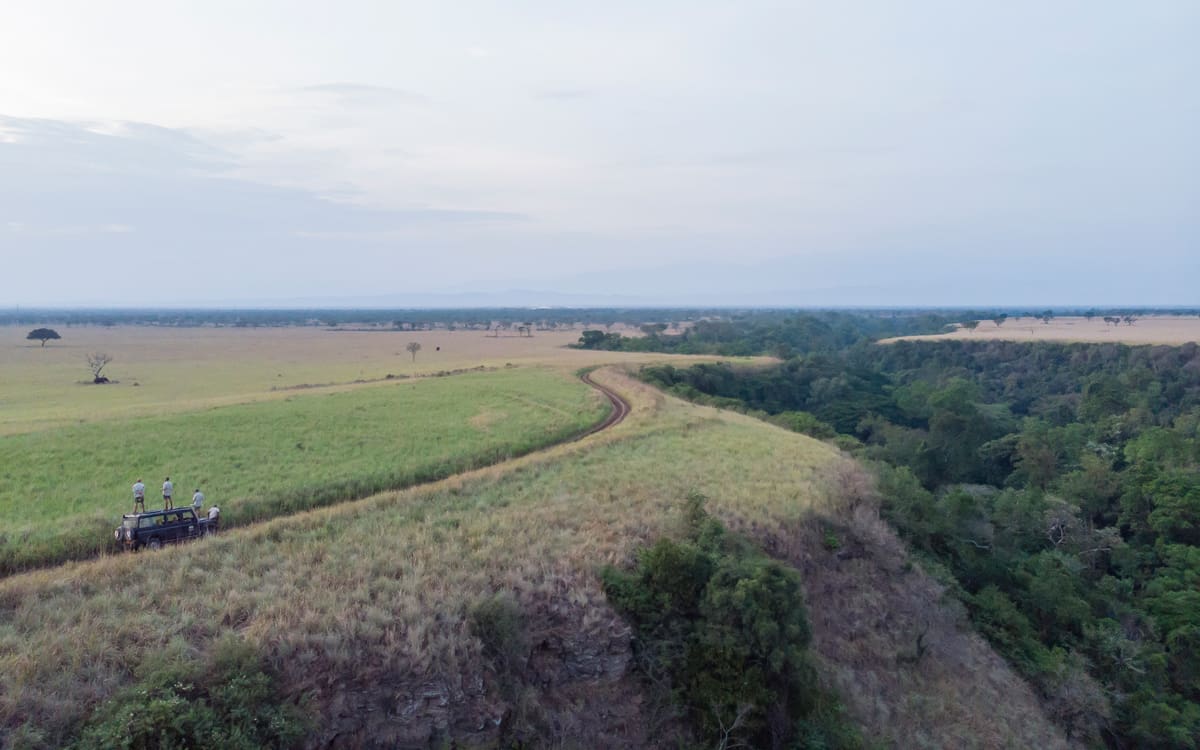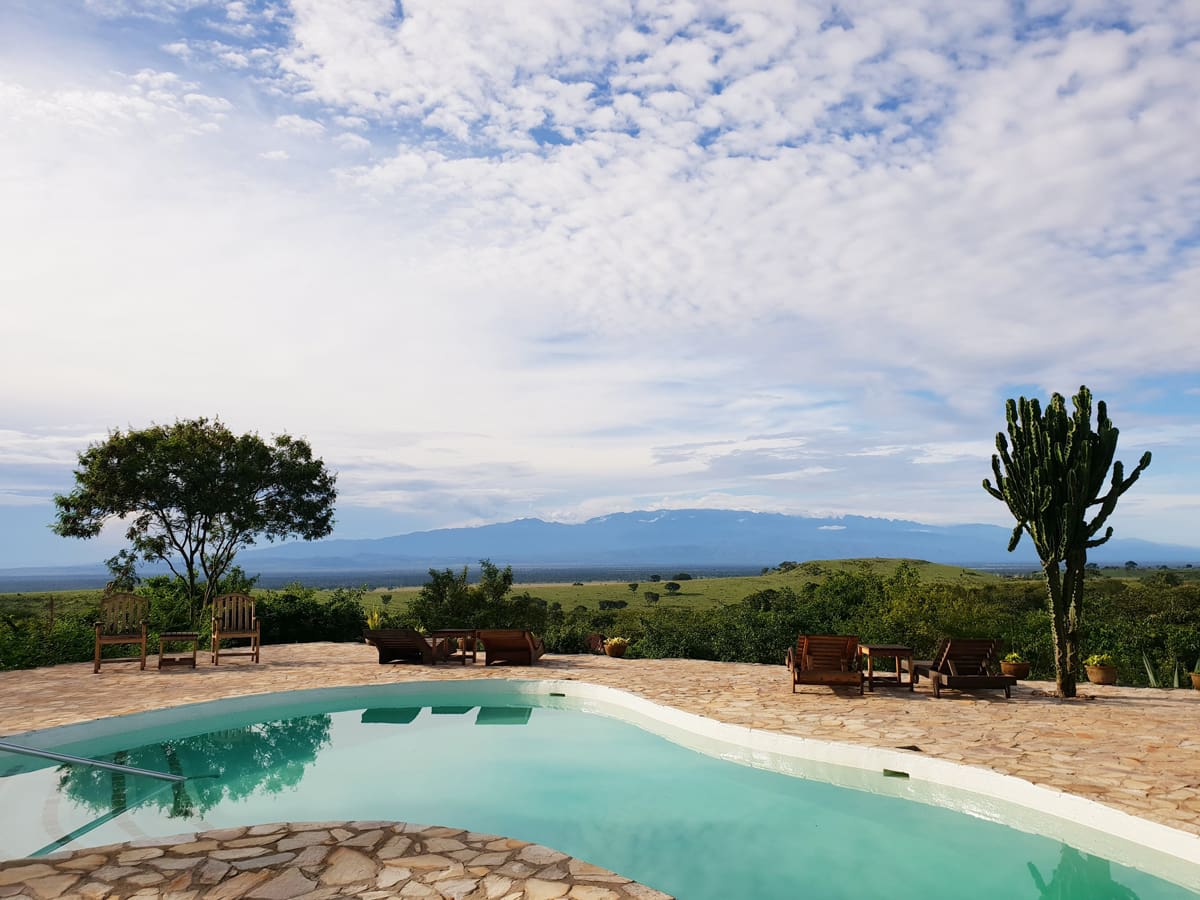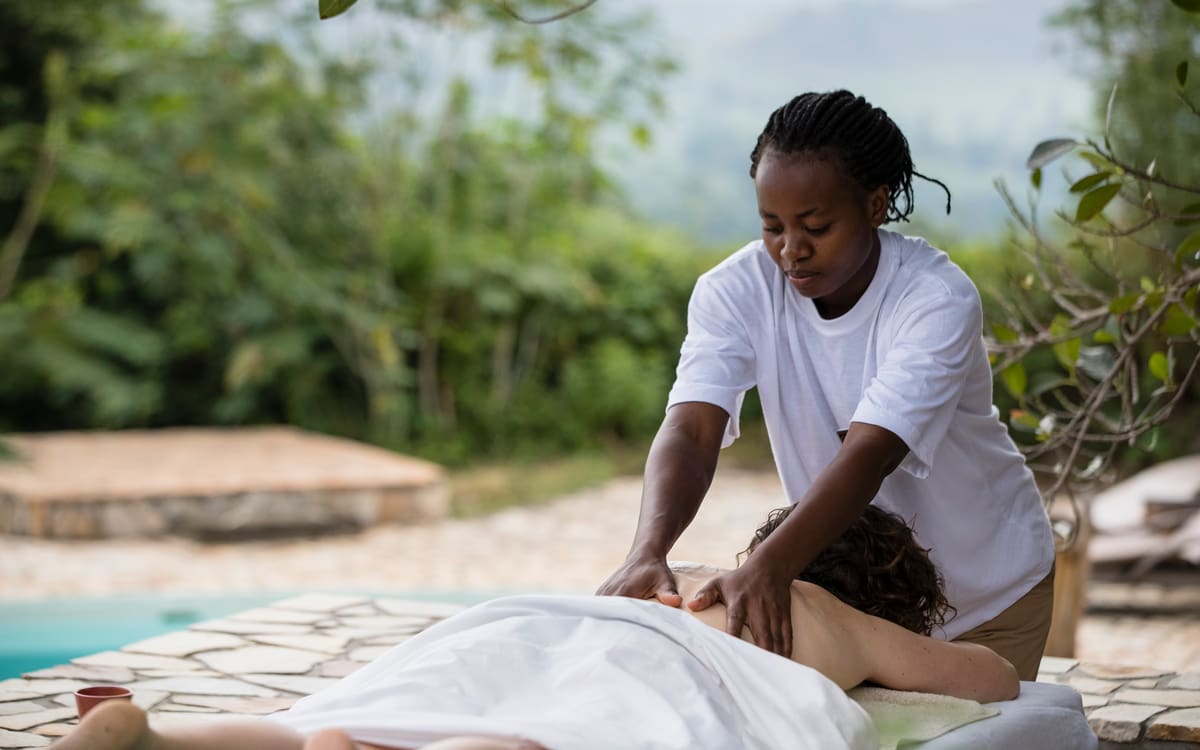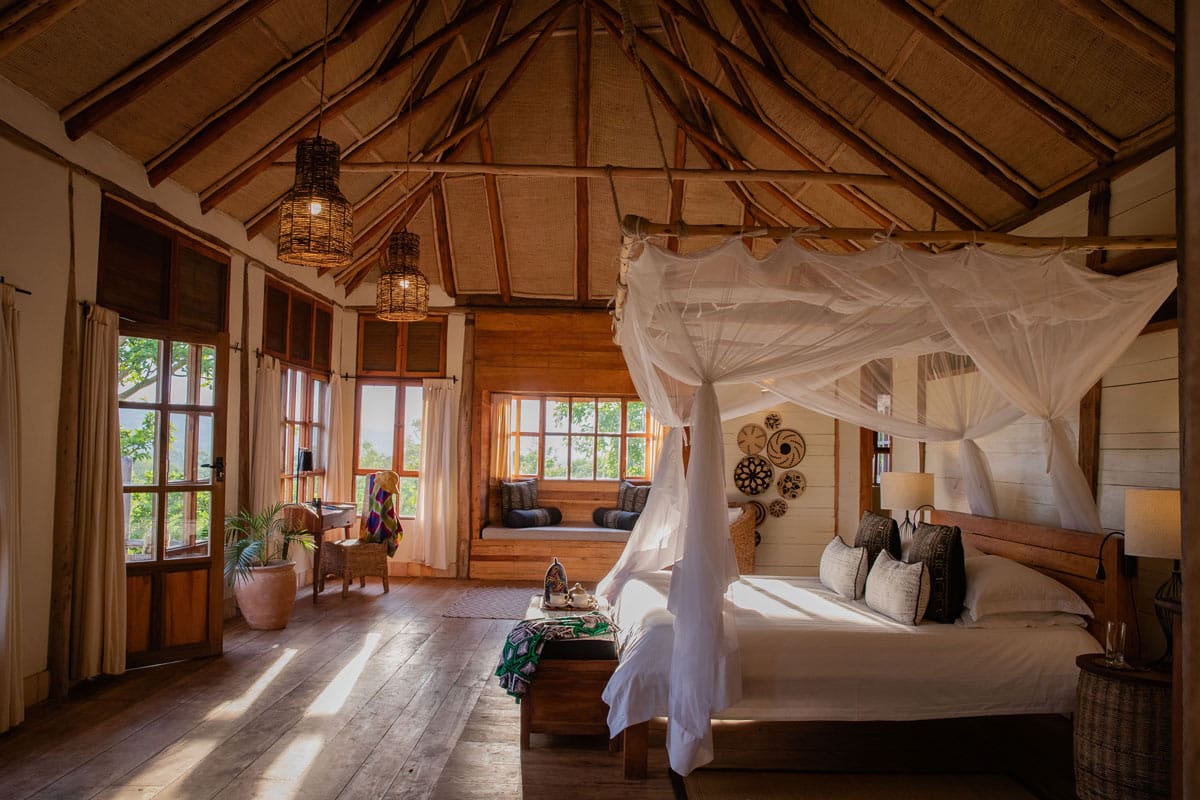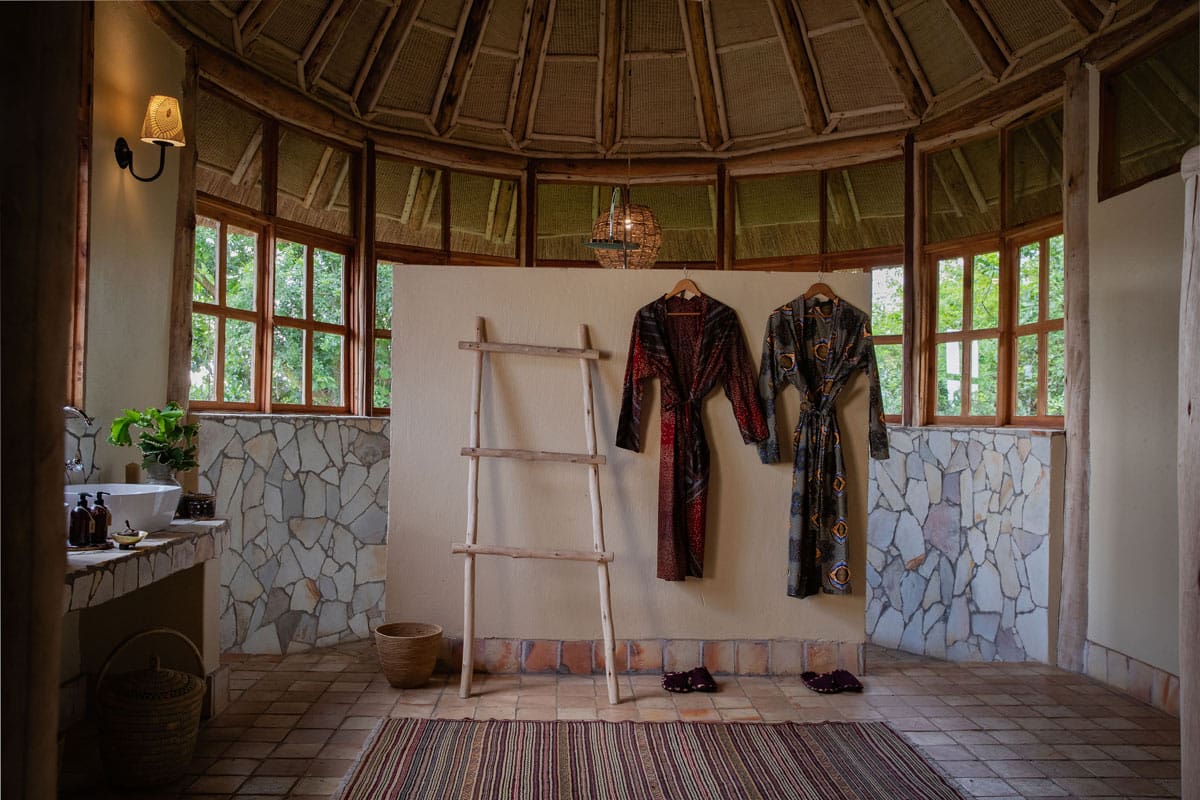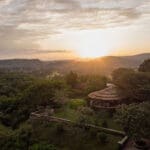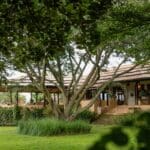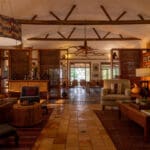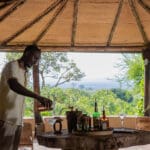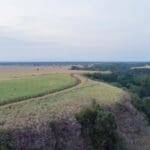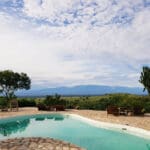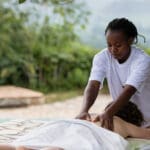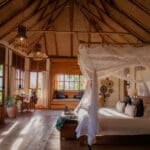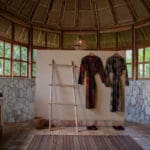 Eight elegant hand built guest bandas facing either the savannah or Kyambura gorge (Four deluxe and four standard rooms). 
Search of the 'Lost Chimpanzees of Kyambura' in the sunken rainforest and go birding in the Kyambura wetlands.
Start your chimpanzee trek from the lodge with our direct private footpath leading down into Kyambura gorge.
Exceptional hospitality and locally-inspired food. Personal butler service for all guests. Wifi throughout the lodge and all-inclusive premium drinks menus. 
Relax after your trekking with complimentary spa treatments and massages at the Kyambura Spa and swimming pool.
Visit the Kyambura Eco-tourism project and plant a tree seedling in the wildlife buffer zone.