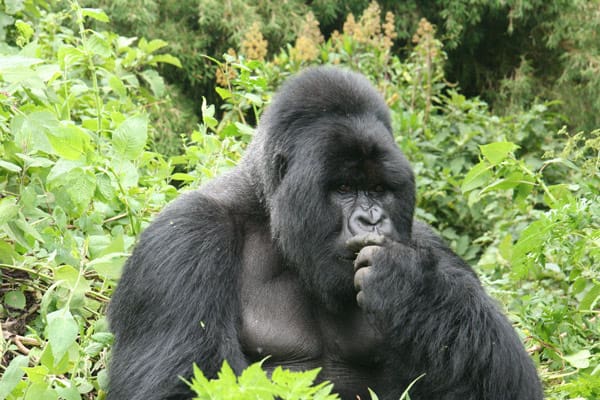 In commemoration of the 30th anniversary of the death of Dian Fossey in 1985 and the 50th anniversary of the founding of Karisoke Research Centre by Fossey in 1967,  the Virunga Lodge in Rwanda has announced the opening of the Dian Fossey Map Room. Construction of the Map Room began in June 2016 and will be opened on in March 2017.
In conjunction with Studio FH, the Map Room will be an intimate space to share and reflect on Fossey's legacy. The Map Room will also have a room specifically for private celebrations, meetings and dinners.
"Virunga Lodge has established itself as the leading luxury lodge for gorilla tracking in Rwanda. It is fitting that we pay tribute to the work of Dian Fossey and other primatologists who have contributed to their survival," said Praveen Moman, Founder of Volcanoes Safaris.
Tara Stoinski, the CEO of the Dian Fossey Gorilla Fund, Felix Ndaiji, the current director of the Karisoke Center, the local Sunzu community, the tourism private sector and Government of Rwanda officials will all be present at the opening of the Map Room.
By Luxury Travel Advisor