Travel Channel, Natasha Huang Smith
Getting away from it all doesn't necessarily mean roughing it in the middle of nowhere. Enjoy some peace and quiet at these ultra-secluded, ultra-luxurious properties around the world.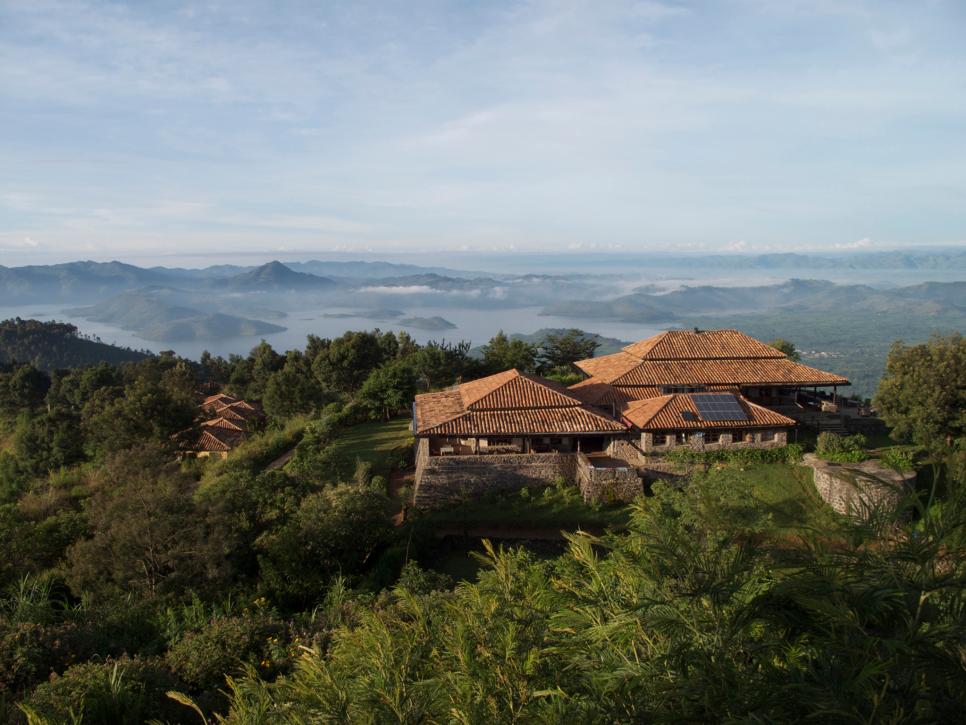 Virunga Lodge, Rwanda
Arrive to your adventure base in Rwanda by 4×4 or helicopter and be welcomed with cool drinks in an intimate setting that's bound to set the tone for your exhilarating adventure. Set high on a ridge, Virunga Lodge is an hour's drive from Musanze, the hub for tracking endangered mountain gorillas. While most people visit this property to go on gorilla treks, don't forget about tracking the delightfully energetic golden monkeys as well. Back at the resort, enjoy captivating views of Musanze Valley, the Virunga Volcanoes and the Twin Lakes. The 10 cottages are decorated in the Rwandese style with brightly patterned fabrics that are typical for the region. Each cottage is named after an African lake and built with volcanic tile and stones, cozy fireplaces, raffia ceilings and grand four-poster beds. One of the best parts of the property is the fact that all 16-20 guests eat together at the chunky wooden dining room table, where stories from the day's trek can be shared, family style.