Forbes, Mary Ann Anderson, October 2019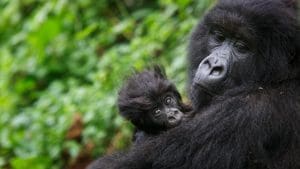 Permits are required for gorilla trekking, and the cost is $600 per person in Uganda ($700 after July 2020), $1,500 in Rwanda, and for the DRC it's $400. Permits must be purchased in advance through the country's tourist office or a reputable tour outfitter such as (…) Volcanoes Safaris (…).
Read full article at this link.